Picture
Sound
Extras
These days you're not likely to see a Quentin Tarantino script directed by someone else, but there was a time when the young filmmaker-cum-video-store-clerk was raising funds to make his directorial debut (Reservoir Dogs) and sold True Romance, which was ultimately helmed by Top Gun's Tony Scott. The movie took a few years to find its audience—and current cult status—but is now hard to see it as anything but inspired and uniquely entertaining.
Minimum-wage kid Clarence (Christian Slater) meets Alabama (Patricia Arquette), a hooker with a heart of gold, and they fall madly in love. Things get really complicated really fast as they discover hitherto untapped potential and flee Detroit for sunny L.A. with a suitcase of missing drugs and the mob on their trail.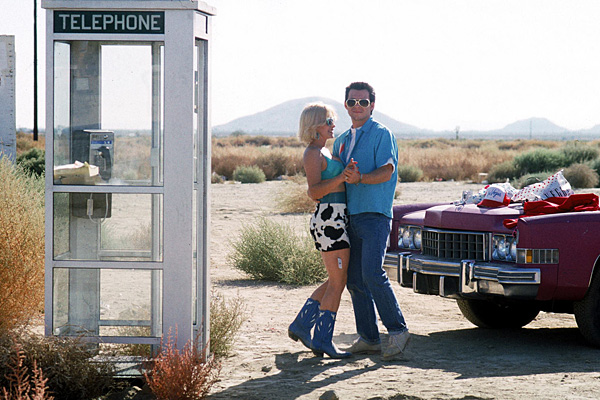 Scott's films have a conspicuous visual style, which is celebrated in the beautiful 4K restorations of both the theatrical and unrated cuts, the latter boasting snippets that intensify the film's violence, notably in the sequence when mob enforcer Virgil (James Gandolfini) confronts Alabama. Deep, organic blacks are well balanced against Dolby Vision-enabled highlights and the clarity of the 4K transfer can be striking, despite the constant presence of light film grain and an occasional mushy shot that risks spoiling the fun. Most memorable are the vibrant candy colors of Los Angeles, a far cry from the grittiness of the Motor City.
The 5.1-channel mix positions music—vintage needle drops plus Hans Zimmer's original compositions—squarely within the soundstage. The low-end is respectable and the movie has a welcome spaciousness, though the overall volume is considerably higher than most of the discs I've been watching lately, requiring some adjustment. An uncompressed stereo track from the original 1993 release is also provided.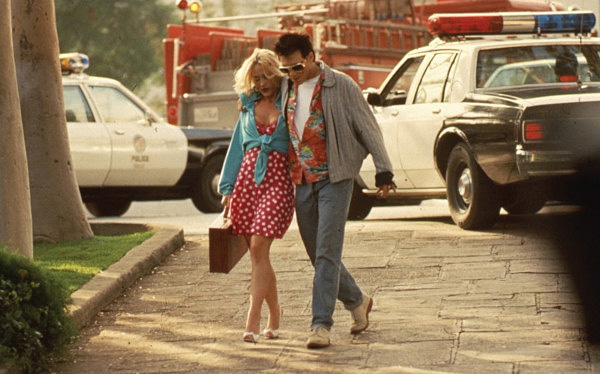 This "Limited Edition Deluxe Steelbook" of True Romance (one of several different editions) is the latest in Arrow Video's wave of fan-favorite 4K releases, which includes John McNaughton's prurient Wild Things. It arrives with two discs in a metal case housed inside an impressive box with a poster, lobby cards, and a perfect-bound book packed with photos, essays, interviews, and Edgar Wright's 2012 eulogy for Tony Scott. Three decades worth of legacy content is presented in on-disc extras, comprising deleted and extended scenes, four full-length audio commentaries, including a rare (and wonderful) track by Tarantino, two batches of select-scene commentaries by members of the star-studded supporting cast, and fresh retrospectives from the talented crew.
Ultra HD 4K Blu-ray
Studio: Arrow, 1993
Aspect Ratio: 2.39:1
HDR Format: Dolby Vision, HDR10
Audio Format: DTS-HD Master Audio 5.1
Length: 119/121 mins.
Director: Tony Scott
Starring: Christian Slater, Patricia Arquette, Dennis Hopper, Christopher Walken, Val Kilmer, Gary Oldman