Picture
Sound
Extras
Those seeking an accurate account of notorious gangster Al Capone's downfall should continue their search elsewhere. But anyone wanting two thrilling hours of fact-influenced entertainment need look no further. Director Brian De Palma's artful take on Eliot Ness and his squad of incorruptible treasury agents on a quest to clean up Prohibition-era Chicago blends hard-hitting dialogue and career-best performances in an almost operatic tale of good versus evil. The heroes are brave, imperfect men making tough choices in order to take down the vilest of criminals. Kevin Costner's Ness begins his assignment as straight-arrow as they come, but discovers along the way just how much he doesn't know and how far he's willing to go to get the job done. His character arc is at the heart of this gripping story—a transformation driven by violence, loss, and constant danger.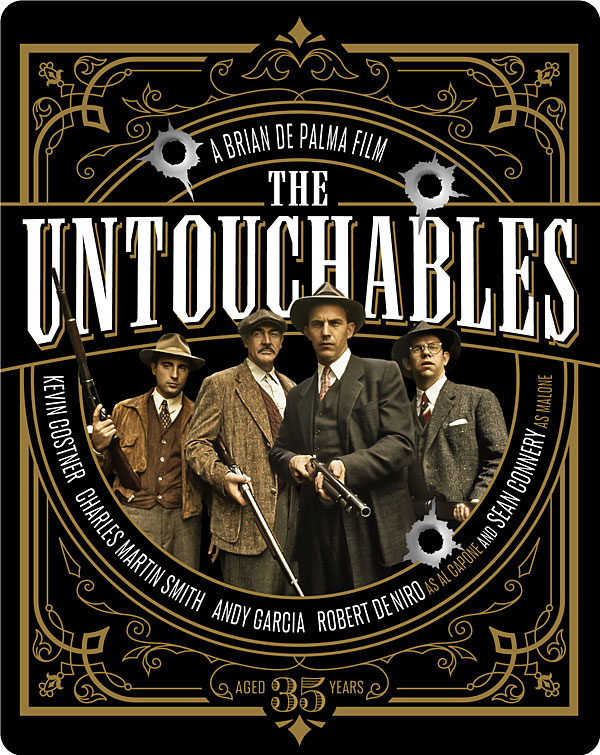 Every facet of the film design flaunts a nigh-insane level of intricacy, such that I would argue The Untouchables has never looked quite right on video until now. Costumes were deliberately textural to help them stand out on mid-Eighties film stock and the sets emphasized period accuracy above all else. Though the overall image is slightly darker compared with past editions, the detail is notable with refreshed color, revived clarity, and a nice balance of brights and shadows, courtesy of Dolby Vision. On the other hand, the cinematography is seldom razor-sharp, which makes the faint video noise more noticeable and the curious edges of De Palma's trademark split-focus diopter shots plain to see.
Meanwhile, the Dolby Atmos remix adds a subtle new dimension to the original soundtrack, with appropriately utilized overhead channels, smart placement of effects (a knock, a typewriter), and credible directionality across the soundstage. Voices echo quietly in the surrounds, bringing the city to life, while complementing the well-crafted period exteriors that make the environment believable. Ennio Morricone's magnificent score is rich with emotion, making sad parts sadder and triumphant moments even more triumphant, the former aided by a foreboding harmonica, the latter by resonant drum beats. The low-end was, however, underwhelming and largely absent in the many gunshots and explosions.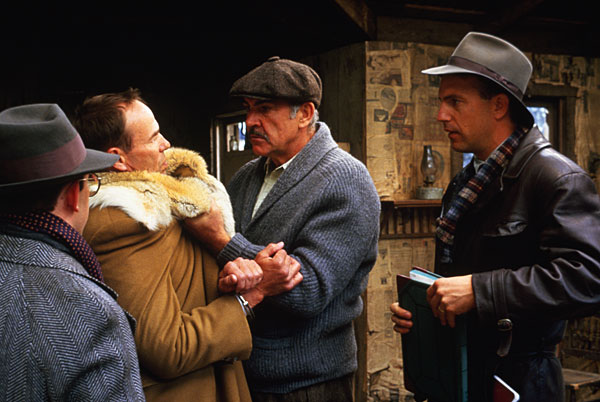 No new extras are supplied for the 35th anniversary. Instead, you get mostly lackluster 2004 featurettes cobbled together from various interviews. It's not the home run I was hoping for (Capone liked a good baseball analogy), but the picture and sound are undeniably the best yet for this mob classic.
Ultra HD 4k Blu-ray
Studio: Paramount, 1987
Aspect Ratio: 2.35:1
HDR Format: Dolby Vision, HDR10
Audio Format: Dolby Atmos with TrueHD 7.1 core
Length: 119 mins.
Director: Brian De Palma
Starring: Kevin Costner, Sean Connery, Robert De Niro, Andy Garcia, Charles Martin Smith, Patricia Clarkson