CDs are so passé, yet many people own massive collections of discs they still want to enjoy. At CES 2022, Technics is reviving the CD player in the form of a network CD receiver built for streaming.
Due out in February with a list price of $999, the SA-C600 combines a top-loading CD player, versatile preamp/digital-to-analog converter (DAC), FM tuner, digital amplifier, and streaming media player in a compact chassis with a silver or black brushed-aluminum top plate.
As a streaming device, the C600 decodes MQA audio files and provides direct access to Spotify, Tidal, Deezer, Amazon Music, and internet radio in addition to supporting additional streaming options and multiroom playback through Chromecast and AirPlay 2.
The preamp section is equipped with a subwoofer output and moving-magnet phono and optical digital inputs, the latter of which automatically powers up the unit when it detects a source signal. Rated to deliver 2 x 60-watt into 4 ohms, the amplifier is based on Technics' proprietary JENO Engine (Jitter Elimination and Noise-Shaping Optimization) and includes separate low-noise power supplies for the left and right channels.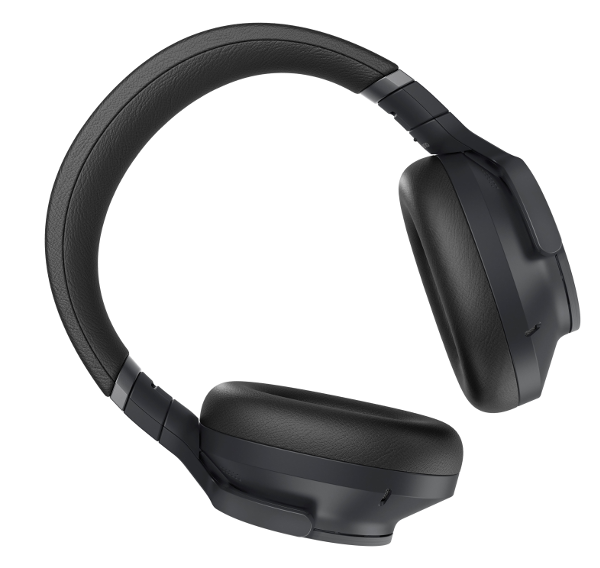 Technics is also showcasing noise cancelling wireless headphones that use Sony's LDAC coding to stream high-resolution audio up to 24-bit/96kHz over Bluetooth. The EAH-A800 'phones list for $349 and also support multipoint pairing for connecting two Bluetooth devices at the same time.
The headphones boast a battery life rated for up to 50 hours of music time or 30 hours of talk time and use eight microphones to ensure high quality calls. Four of the mics are mounted on the sides and work with beamforming and noise-suppression technology to capture voices in three dimensions and reduce background noise.
Technics uses "dual hybrid noise canceling technology," which combines an analog filter and feedback microphone with a feed-forward mic and digital filter to minimize noise from inside and outside the headphones. The design provides a Natural Ambient Mode so listeners can hear what's going on around them and an Attention Mode that further reduces external noise so it's easier to hear announcements or hold a conversation.
To minimize destructive wind noise, Technics moved to a multi-chamber design with a new feed-forward microphone that uses small holes deep inside to improve air resistance and minimize vibrations caused by wind. The main talk microphone was also redesigned with a special mesh material to control vibrations, while the secondary mic is fitted with a cover that shields it from direct wind exposure.
Each earcup houses a newly developed 1.6-inch dynamic driver featuring a "free edge" diaphragm made of a strong and flexible multi-layer material designed to convey deep bass while minimizing distortion. The driver sits in an acoustic chamber built to enhance spatiality and improve bass performance by controlling air flow.
To maximize comfort, each earcup is fitted with a curved, memory-foam earpad designed to apply uniform pressure across the ears, while a wire spring in the headband distributes pressure evenly across the head.