Spatial Audio: The Final Frontier. Those are two phrases that naturally came together in my mind as I, like many of you, marveled at the deep space images sent back to us here on Planet Earth via NASA's James Webb Telescope. They're a stunning reminder the universe is as big as we can comprehend, if not more so.
Audio can be like that too, especially when you listen to music mixed in 360 degrees. Done right, these fully enveloping mixes can be as vast as you can possibly imagine, and they can go to places somewhat hard to fathom, even in the exact moments they're swirling in and around your head. Either way, they're joys to behold—or should that be, behear?—which is but one reason I consistently relish the tracks I cover each and every week here in Spatial Audio File, because I always hear something I've never experienced before.
As always, each of the five deep space cuts that follow has been thoroughly spec'ed and checked by way of my personal deep dive listening sessions on both my home system and headphones alike. You'll find each and every one of them, alongside a veritable starfleet of other astronomical Made for Spatial Audio and Dolby Atmos cuts, within the ever-expanding universe that is the Apple Music library.
Let's now engage with this week's cosmic cavalcade of five celestially immersive tracks, which are. . .
THE ROLLING STONES: "MISS YOU"

The Rolling Stones just keep on roll-roll-rollin' along. Their current Sixty tour continues to storm its way across Europe tonight with a stop in Vienna, Austria, and then heads onward through the continent into early August. Meanwhile, "Miss You," a key track from The World's Greatest Band's April 2019 supersized hits collection Honk, is riding the pole position in Apple Music's Made for Spatial Audio world this week—and rightly so, as it totally shimmies, shimmers, and shakes even brighter in its Dolby Atmos form.
Initially released a month ahead of June 1978's critically acclaimed Some Girls, "Miss You" shot to No. 1 on the U.S. Singles charts fairly quickly. It also landed The Stones squarely in the midst of a particular late-'70s social-club shuffle—or, to be more precise, the song's inescapably deliberate four-on-the-floor beat was something favored by feverish all-nighters going out to clubs like Studio 54 to shake their groove things into the wee hours.
Regardless of how you may or may not feel about any of that aspect of it, the fact remains "Miss You" is prime late-'70s Stones, with a patented Stonesian twist or two thrown into the mix for good measure. As is typical for many mid/late-period Stones songs, the guitar tandem of Keith Richards and Ronnie Wood open the proceedings split across the channels to start, with Keith noodling away over on the right and Ronnie holding the rhythm over on the left. Guest performer Ian McLagan enters in the middle comping some tasty Wurlitzer electronic piano licks just behind Charlie Watts' steadfast drumming. Soon enough, Sugar Blue's harmonica riffs also join in the middle, somewhat higher up in the field to introduce the track's melody, while Bill Wyman's emergent bassline also begins doing its dance-floor-inspired thing.
With the guitar lines consistently spread wide across the field, the middle zone is wide open for Mick Jagger to enter on high with his somewhat melancholy take on the opening lines, "I've been holdin' out so long / I've been sleepin' all alone / Lord, I miss you." In between each vocal break, Wyman's bass comes to the middle-field forefront.
Right after Jagger whispers "sometimes" and gets to his first falsetto "ooh-ooh" section, his vocals briefly pan center-sky right to center-sky left before nestling back in the main center. Jagger's doing his own backing vocals here as well, so the character of this section has additional flavor just a millisecond behind the lead—something that recurs later on in the track more than a few times.
Jagger's even more whispery on the next verse, with some of his own response lines buried in the mix. His "whatsamatter man" section is just left of center. Listen for the upward lilt in the phrase "used to" that leads into the centralized, layered-vocal "ahh-hah" section, ably supported by Sugar Blue's harmonica.
The scat/spoken vocal "I've been walkin' in Central Park" break remains as enjoyable as ever, buttressed even more here by Wyman's burbling bass while Jagger next holds a conversation with himself, adopting different vocal tic-tic-tics and character traits all along the way. His "ooh-oohs" waft way over to the right until he wails an unbridled "ahhh!" just before Mel Collins' intense sax solo takes over to own the middle field. When Jagger returns, defiantly rationalizing things at center right when he sneeringly admits, "I guess I'm lyin' to myself," the payoff is wholly earned. Just be sure you don't let Sugar Blue's emotive harmonica break that carries the track to the fade pass you by while you're processing it all.
Overall, "Miss You" is so keenly produced by The GIimmer Twins (a.k.a. Mick and Keith) along with Chris Kimsey that you could revisit this track multiple times just to zero-in individually on how Ronnie, Keith, Ian, and Sugar Blue all play off what's happening in the moment at hand around them—veteran performers all, bringing their onstage instincts and acumen right into the studio.
I'm not lyin' to myself or anyone else when I unequivocally state "Miss You" has easily danced its way to the top of my Made for Spatial Audio tracklist of the week.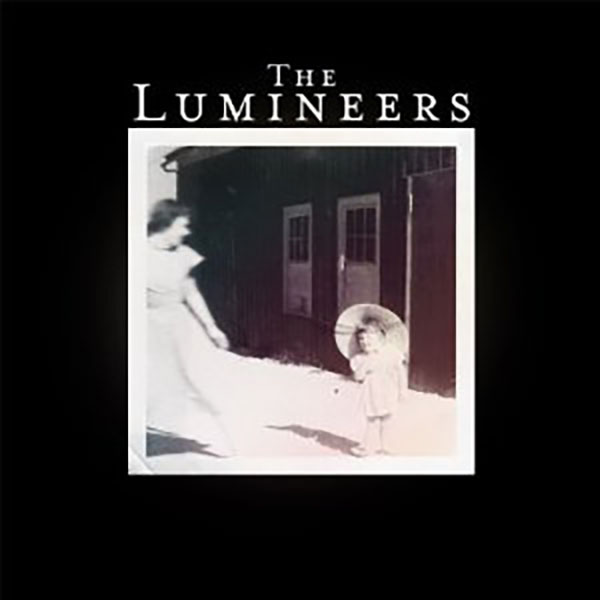 THE LUMINEERS: "HO HEY"

NJ-bred and Denver-based folk-rockers The Lumineers sure embodied the aural equivalent of a breath of fresh air when they made it to the big stage a decade ago. "Ho Hey," the breakout track from their self-titled April 2012 debut The Lumineers, is indeed worth shouting about in its Dolby Atmos form.
As the track opens, you'll hear some light amp buzz in the middle field along with some percussive rumblings over to the far left before the very first centralized acoustic-guitar strumming and full-group exclamations of "Ho! Hey!" enter on high, just left of center before resolving fully in the middle. The percussive accents supporting each word are spread wide across the soundstage.
As the early unfolding of the track continues, head Lumineer Wesley Schultz comes to the forefront of the mix with his somewhat solemn opening lines, "I been tryin' to do it right / I been livin' a lonely life." The measured delay between the repeated words "Ho!" and "Hey!" extends further, both remaining equally impactful each time but positioned far afield of Schultz's leads. His acoustic guitar strumming remains in the center behind him, the chords resonating just left and right of the middle nexus point but not beyond that delineated zone.
A slight echo spills off his vocals as Schultz gets more emotive in the next verse. In the buildup to the first chorus, you'll hear a slightly muted "two, three, four" count-up to the faster strumming and group-sung "I belong with you / You belong with me" section, those fellow Lumineers now sounding like a full-scale chorus all around him.
The ensuing mandolin break stays in the center field and then falls in behind Schultz on the following verse as does the stomping kick drum. His vocals here are also now being doubled. Some of the instrumentation falls away for the wide-panned handclap-led section after that. The final "Hey!" rings true with a final round of wide-panned percussive accents and a smattering of joyful in-studio exclamations leading to the fade.
The always uplifting "Ho Hey" belongs with you in your sweet home in its Spatial Audio guise.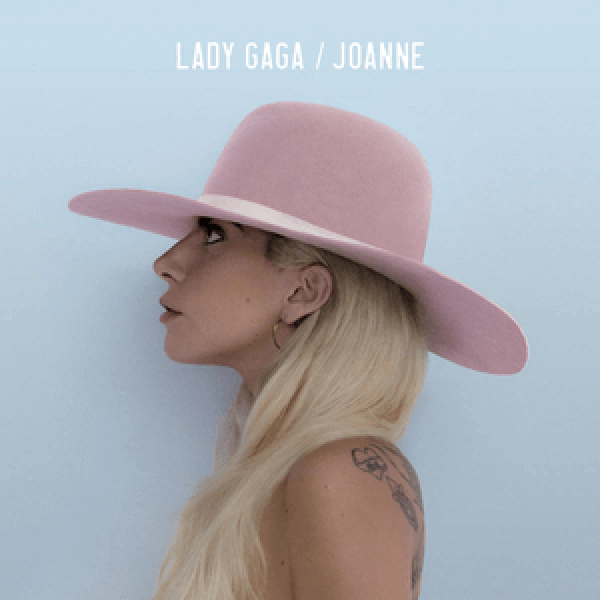 LADY GAGA: "MILLION REASONS"

Vocal powerhouse Lady Gaga is equally adept at tackling heartfelt torch ballads, emotive rockers, and high-speed dance numbers alike. "Million Reasons," the linchpin track from her singer/songwriter-oriented October 2016 album Joanne, showcases the breadth of her vocal talents in full repose in Spatial Audio.
Resonant piano chords from Gaga herself and overlapping guitar-strumming open the track, her piano lines resonating outward from the middle perch and the guitar chords filling in around them. "You've given me a million reasons to let you go," Gaga begins, her deliberately restrained throaty voice measured and true up the middle. She pulls back the emphasis on "quit the show," letting the guitar riffing briefly come to the mid-section forefront before the "million reasons" vocal line is repeated and doubled by one of her production partners, Hillary Lindsey.
The first line of the next verse, "If I had a highway," swerves off to the right before re-centering, the piano and acoustic guitar remaining in the middle but somewhat back in the mix to enable her vocal to carry the load. Gaga digs in further and extends the "I" vowel in that singular personal identifier as a recurrent tambourine hit lurks in the background, just right of center—perhaps a slight nod to the flow of the beat in and the overall emotional intent of The Ronettes' forever-classic "Be My Baby," perhaps not.
When Gaga leans into the phrase, "I've got a hundred million reasons to walk away" before pulling back instantly in the next line with nary a pause in order to allow her subject partner a chance at redemption with an almost coquettish tone, you can't help but root for her wishes to prevail—not to mention marvel at her level of vocal control, both technically and emotionally speaking.
As Gaga's title-line mantra/reverie continues, programmed strings enter into the proceedings just left of center to add even more weight to her pleadings. Note how she attacks "world" and "worn out" with venom, and how she holds the final "stay" to the bittersweet end.
Do I really need to provide you with a "Million Reasons" more why this deeply affecting Lady Gaga song absolutely soars in Atmos? (Didn't think so.)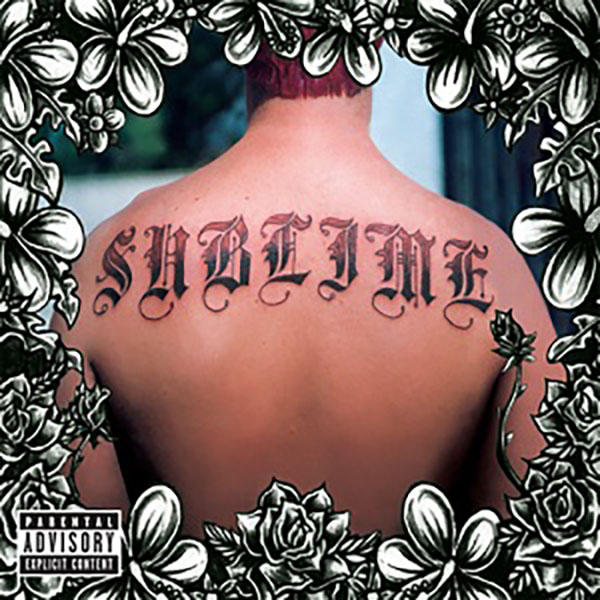 SUBLIME: "SANTERIA"

SoCal ska-punker Bradley Nowell was a superstar in the making on the eve of his band's self-titled July 1996 album Sublime, but he sadly passed away two months before it came out, just as Sublime was primed to take everything to the next level. That said, when we're able to get such fabulously iconic Sublime tracks like the alt-rock radio hit "Santeria" taken to its own next level in Atmos, it's hard not to further appreciate what Nowell and company were able to produce in such a short period of time.
It should be noted upfront the chord progression for and the guitar solo in "Santeria" are recycled from the instrumental cut "Lincoln Highway Dub," one of the many abbreviated tracks on Sublime's previous album, February 1994's Robbin' the Hood. That said, "Santeria" is a wonderous earworm unto itself.
"Santeria" starts innocently enough with electric guitar strumming and a pair of "ahhs" from Nowell, his guitar initially spreading wide right from its center-perch and then back slightly to the left as the vocal remains in the middle. When Nowell punches in with the opening protest, "I don't practice Santeria / I ain't got no crystal ball," his jagged, reggae-tinged lead guitar lines nestle center left before rolling fully to the left as his bandmates, bassist Eric Wilson and drummer Bud Gaugh, lay down the song's loping but tight rhythm up the middle.
Nowell really gets behind ominously extending the words "slap" and "down" before pulling back to sweetly sing the song's early recurring line, "What I really wanna know." At this point, a noodly counter guitar enters in the right channel, while the main guitar chug stays over to the left.
The right-channel guitar briefly exits as the next chorus unfolds. When Nowell repeats "feel the break" three times, his voice hovers in the lower reaches of the clouds. Gaugh adds a nice, light-touch cymbal accent in the middle frame before the next "really wanna" section commences—and, yes, that right-quadrant guitar then returns in tow.
The sweetly lifted guitar solo does its own thing in the middle, just out front ahead of the rhythm section, and it's ever-so-slightly reminiscent of some British guitar heroes of the previous decade or two. The right-channel guitar returns briefly again before Nowell resumes his echo-laden, deceptively sweet warning shots for the potentially hapless Sanchito. As Nowell extends and explores the vowel in the final word "wait," Gaugh rides the cymbals across the board for a jazz-inflected ending.
Though it remains truly sad Sublime's career was tragically cut short, regularly practicing "Santeria" in Atmos is an acceptable alternative.
LIZZO: "JUICE"

It's Lizzo's world—we just live in it. Want proof? "Juice," the funky lead track from April 2019's career-defining Cuz I Love You, is a self-empowerment anthem that truly says it all, both between the lines and more directly with its well-laid-out sensual intentions. Not only that, but "Juice" comes across even juicier in Spatial Audio.
A snare-centric, dance-floor-ready programmed drum track lays the groove up the middle to start things off as jangly guitars resonate over to the left and the right. The drums sway center right and back before a cymbal hit announces Lizzo's arrival on high with, "Mirror, mirror on the wall / Don't say it cuz I know I'm cute." The last two words are layered with background vocals that in turn spread wide across the stage, something that recurs with the last few syllables at the end of numerous lines ahead for the right punch/emphasis.
When Lizzo speak-sings her way into the pre-chorus in the low clouds, she's backed with a heavy bassline that will doubtless wake up your subwoofer, as her background singers continue to cheer her on from the center zone to start before peeling off to the sides. The full-on, fully layered "gotta blame it on my juice" chorus then drips its way into place, right up the middle. Lizzo's "ya-ya-ee" vocal accents support the back half of the chorus, with blooping keyboard programming now taking up residence just right of center.
The track's infectiously funky groove rolls on through the next verse and into the chorus in such a way that Nile Rodgers would surely approve for a latter-day Chic track. When the "ya-ya-ees" return, horn lines join in right of center and slightly back in the mix, while the keyboard bloops now ping-pong on both sides of the middle frame. Then a percussive break supplements Lizzo's "What?" call-and-response sequence with herself, and/or with her DMs. Her quick catty laugh, affixed somewhat back in the mix field at the very end of the track, is just the icing on the Chardonnay.
Blame it on Lizzo, because "Juice" drips with all sorts of special sonic sauce in Spatial Audio.
Related:
HOW TO GET THE MOST OUT OF SPATIAL AUDIO

For more about the specs, gear, and setup options you'll need to experience the very best of the ever-expanding Apple Music universe of fully immersive Made for Spatial Audio Dolby Atmos mixes, go here.
FURTHER LISTENING

Still want more Made for Spatial Audio options to listen to before an all-new Spatial Audio File returns next Friday? Go to Apple Music: Spatial Audio Relations to get an additional all-channel fill.