Considering how much Roxy Music were deemed outliers in the 1970s as a band pioneering the blend of glam jams with progressive elegance,
Avalon
, their May 1982 masterpiece of rock chic, is truly a musical entity unto itself.
Avalon
lays bare the aural tenets of the très-cool Roxy aesthetic, taken to their most go-for-baroque extremes—all of it in the most ear-pleasing of ways. Or, as Roxy guitarist Phil Manzanera told me, "It was coming from an electronic soundscape idea—but the difference is, it's within the context of a pop band." While their closest new wave descendants include the likes of Spandau Ballet and The Style Council, no one has ever really mirrored Roxy Music's singular milieu.
Why is Avalon so bloody good? Manzanera again: "It's very difficult to categorize the styles of the different songs," he admitted. "It didn't have to be funk or blues, or jazz or weird—we were all happy to have this combination of things built around very simple chords."
1987 EG CD-Back Cover of Booklet
Naturally, my original 1982 EG/Warner Bros. vinyl got plenty of turntable time back in the day, but now, like many other vintage LPs in my collection, it remains permanently shelved as a testament to my analog-leaning youth. Thankfully, when upgraded vinyl became available via a half-speed- mastered Virgin/UMC import in 2017 (albeit in a slightly oversized LP sleeve), I snapped it up. If you're a fan of wax, this will likely be the best Avalon listening experience for you. Honestly, the sheer sophistication of the stereo arrangements on "The Space Between" and "The Main Thing" alone are stunningly majestic in their 180-gram representation.
1999 Virgin Remastered CD
On the CD front, I snatched up the 1987 EG/Warner Bros. disc upon arrival, mostly to have a digital-realm representation—and it's, er, serviceable at best. I subsequently obtained the 1999 Virgin Remastered CD and the 2012 Virgin CD that's part of The Complete Studio Recordings box set, but—and none of you will be shocked to read this—the absolute best version of Avalon to listen to is, hands down, the 2003 Virgin 21st Anniversary Edition SACD with a 5.1 offering remixed by the album's original engineers, Rhett Davies and Bob Clearmountain. (I realize this SACD is hard to find in the marketplace, but it's wholly worth the hunt and the dosh if you can afford it.)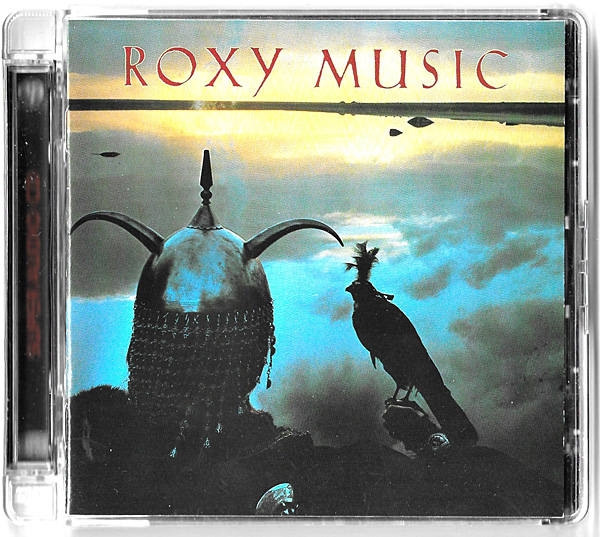 2003 Virgin Hybrid-Multichannel SACD
In the SACD liner notes, Davies confirmed what I've felt all along: "If there was ever an album that cried out for a surround mix, I believe Avalon would be it." And, as you'll recall from last issue's Remaster Class, Clearmountain told me directly Avalon is one of his "two favorite surround mixes of all the ones I've worked on." (Bob Marley's Legend is the other.) It's not hard to see why. The channel-shifting richness of Manzanera's shimmering guitar accents throughout "Avalon," the resonance of Andy Mackay's wafting saxophone lines and all the percussion detail in "More Than This," and the instrumental interplay on "Tara" are worth the price of admission.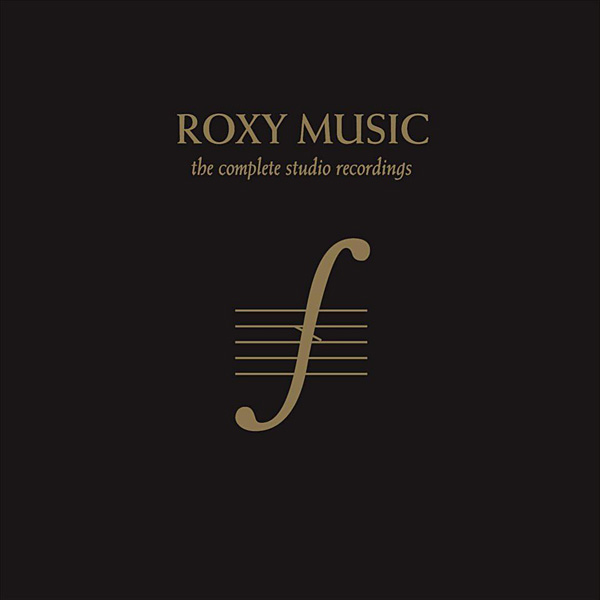 2002 The Complete Studio Recordings
When I asked Clearmountain if he'd mix Avalon any differently for Dolby Atmos than what he did on SACD, he immediately shared one key part of his gameplan. "The main thing I found when I went back and relistened to Avalon in 5.1 was I spread Bryan Ferry's lead vocal across all three front speakers, and I don't do that so much anymore," he noted. "Instead, I'd focus it more in the center speaker and use a divergence where there's a little bit in the left and right so it's not totally isolated."
Umm, sign me up for that mix STAT, please! Let's hope the almighty powers that be at UMe HQ are planning a 40th anniversary deluxe edition of Avalon for 2022 so Clearmountain can do exactly that, and more. Finally, I wholeheartedly echo what Manzanera concluded about listening to Roxy Music in surround: "To me, the 5.1 is the star of the show. If you're a Roxy fan and you've heard these tracks for years, you hear them in a different way. There's so much to gain." Never imitated or replicated, Avalon continues to exist in a most welcome sonic vacuum, in full service of our unending listening pleasure.