It's been a long time coming but turntable specialist Pro-Ject Audio Systems USA yesterday announced the availability of its first fully automatic turntable.
Slated to start shipping in the U.S. this month with a $499 price tag, the Automat A1 is hand-built in Germany and features a factory-installed and aligned Ortofon OM10 cartridge, built-in phono preamp, 8.3-inch aluminum tonearm, damped-aluminum platter, and start and stop buttons.
So what took so long?
Pro-Ject is responding to customer requests for operational simplicity but said it had to be confident that it could build an automatic turntable that meets its high standards — a process that apparently required years of research on the part of its engineering team.
"We have finally found access to exactly the kind of technology that allows us to make automatic turntables without degrading the sound quality," the company explains on its website. Once the table starts spinning, the automatic start/stop mechanism is "completely disengaged and decoupled" until the stylus reaches the end of the record.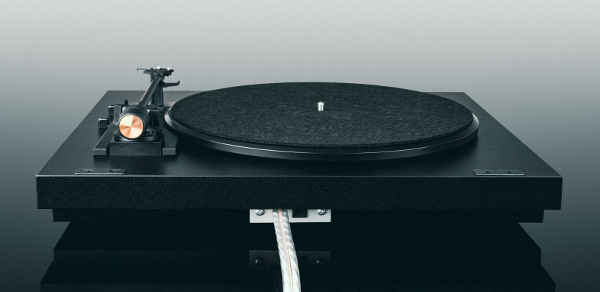 The A1 features gold-plated connectors and a non-magnetic headshell (the structure that holds the phono cartridge) made of carbon-fiber-reinforced polymer, which is said to ensure stability. To bolster stability and further reduce resonance, the chassis rests on silicon-infused damping feet that decouple the table from the surface on which it sits.
The tables comes with a dustcover and Pro-Ject's Connect it E phono cable, which is shielded and described as "semi-balanced and low capacitance." Tracking force and anti-skating are adjusted at the factory to ensure the A1 is ready to go the moment it's plugged in and connected to an audio system.
The A1 is distributed in the U.S. by Sumiko. For more information, visit pro-jectusa.com.