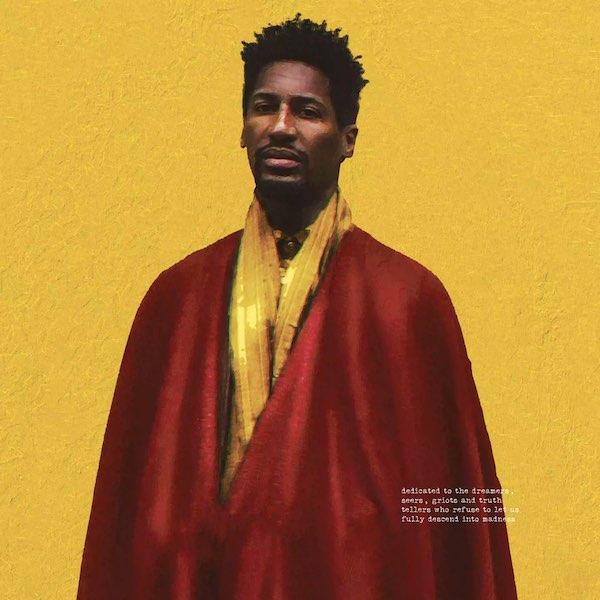 JON BATISTE: "I NEED YOU"

To certain observers, jazz multi-instrumentalist Jon Batiste's March 2021 passion project We Are was the surprise winner of Album of the Year at the 64th Annual Grammy Awards last weekend. But to these ears, this multi-layered, genre-defiant album displays the best of all musical worlds—as in, everybody can find something to love within the grooves of its wide-ranging sonic palette.
While the energetic, ever-kinetic earworm "Freedom" is the likely We Are entry point for many a listener, it's the jump-blues head-bobber vibe of "I Need You" that shines an even brighter light in Dolby Atmos. Endea Owens' double bass sets the tempo down the middle as Batiste's piano lines go to the right and their counters get split to the left, with slightly left-of-center percussive claps just a tic ahead of the tambourine that's only a bit right of center before Batiste's vocals enter somewhat upwards in the center lane of the field as he declares, "We done a lot of living / we workin' overtime."
Batiste's vocal continues to hover around the center until he gets to the end of the verse, as the continual enunciation of the word "you" moves incrementally further to the right with each successive repetition. His voice then takes on a guttural, throaty quality as he lists his youthful wishes, with a "woo" or two (or three) buried just behind it.
The next verse follows the template of the first one's core placement, with some additional hoots of "ayyy" and "yeah" sprinkled in all around and about for good measure. The guttural vocal tone returns, this time rolling way over to the left before mainly re-centering itself, replete with a brief Rhodes organ stab off to the far left at the end of the stanza. When the fuller Rhodes solo kicks in over to the left, Batiste's revival roots kick in as he vocalizes his in-the-moment encouragement throughout the field. An all-too-brief alto-saxophone run (also courtesy of Batiste) emerges center-left near the end until his recurring "you" takes it all home to the final, resonant cymbal hit.
I think I need a few more spins of this beauty to truly soothe my soul, so we are more than happy to decree "I Need You" as our favorite Made for Spatial Audio track of the week.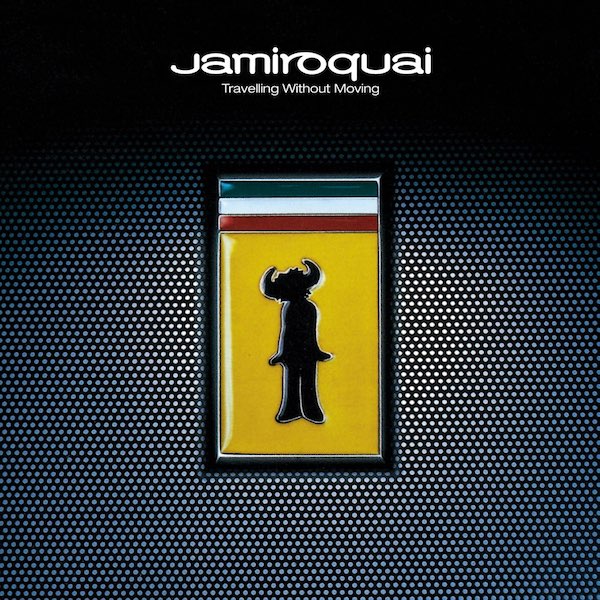 JAMIROQUAI: "VIRTUAL INSANITY"

British acid-jazz/funk stalwarts Jamiroquai hit the literal jackpot with their infectious international chart-topping single "Virtual Insanity," which was culled from their August 1996 breakthrough album Travelling Without Moving—and it's a track that travels far and wide and moves spatial mountains in Dolby Atmos.
Electronic startup-noise burbles open things up on the left as a somewhat buried piano line follows just a bit back in the center before strings swell louder in volume and lift up on high. Vocalist Jay Kay then "oohs" and "heys" his way into the midst of the proceedings with cymbal tapping just center right. As Kay's lead vocal spreads fuller and wider across the stage, you'd be right to marvel at his fresh Stevie Wonderesque tone, control, and delivery. The snare and kick drum are nestled right behind him, and you should be able to feel the ensuing low-end thump in its full glory.
Kay's vocals are doubled for a few lines before dialing back to a singular take on the line where he observes, "See, it's a crazy world we're living in"—then he rolls back to being doubled on the chorus, where his vocals head back into the clouds and the strings reinforce him while funky-synthy elements spread wide left and right.
As the next verses unfold, staccato bass hits join in center-left as the anchor bass line stays centered. When Kay gets to the title phrase "virtual / insanity," he takes a slight pause between both words, as well as with the same number of syllables in the lines that immediately follow.
On the bridge, the volume level dials back and the piano takes the solo centered and then gets sent wide, with Kay scatting the wordless melody as mirrored by synth, bass, and strings before he returns to the chorus. The give-and-take improv continues in the moment, as it should—a nice, fusiony kind of break that's fully earned.
The fever breaks when Kay's "ooh" lifts and then fades back in a swoosh, the piano line moving to the forefront as supported by the cymbals and drums before Kay comes back to the title phrase and chorus to burble through the last minute. (Incidentally, the main piano and bass lines you're hearing all throughout the track are slightly altered, and lovingly adapted from, R&B/dance vocalist Jocelyn Brown's 1984 post-disco hit, "Somebody Else's Guy.")
Kay's final falsetto reading of the title line and the sustained strings serve to remind us that, even though time marches on, some levels of insanity never appear to dissipate. Regardless, "Virtual Insanity" is virtually unbeatable in its expansive Spatial Audio form.
MUSE: "WON'T STAND DOWN"

Acclaimed English alt-rock trio Muse have already hit us with two amazing tracks from their upcoming August 2022 album release, Will of the People, and both of them—"Compliance" and "Won't Stand Down"—fly sky high in their respective Atmos forms.
That said, "Won't Stand Down" carries the heavier punch of the two. A brief, somewhat recognizable string intro takes the lead across the stage before a chiming guitar and distorted low-end thud ripple behind Matt Bellamy's vocal entry point, electronic drums spread wide behind him. When he gets to the higher-range word "eyes," the vocal positioning rolls to the left-center spot before swaying back to the right—then back left again, in a slo-mo whiplash style.
When his vocals and all instruments drop out entirely at the end of the next verse, Bellamy's truly gnarly, repeated, and fully metallic guitar riffage takes to the foreground before being reinforced in an all-out headbanging assault, the track's tempo picking up fastly and furiously with Dominic Howard's relentless drum attack pulsating behind him. The volume swells and the intensity doesn't let up a whit, with Howard's bass drum owning the middle and the supportive keyboard swaths spreading outward. After Bellamy extends the verse's last vocal note, his guitars rise higher and wider, then chug along at a frenzied, bordering-on-metalcore level of pacing before the track lets up on the gas just a bit to get us into the next verse.
That maneuver is a slight respite of sorts, with the guitars pulled out while the keyboards and Chris Wolstenholme's bass remain to carry the backing track. Also dig how Bellamy approaches falsetto land on "win" and "begin"—and then the doomcore section mercilessly returns in full after he promises, "I'll shoot you before you take aim." Make sure your system is dialed in to handle the ensuing militaristic rat-a-tat drumming from Howard, not to mention the all-field, distortion-threatening screaming from Bellamy. Or, to use a technical term here to better describe it—Dayamm!
"Won't Stand Down" just might be the heaviest, ballsiest track in the entire Muse canon to date—and it stands unforgivingly tall and true in Spatial Audio.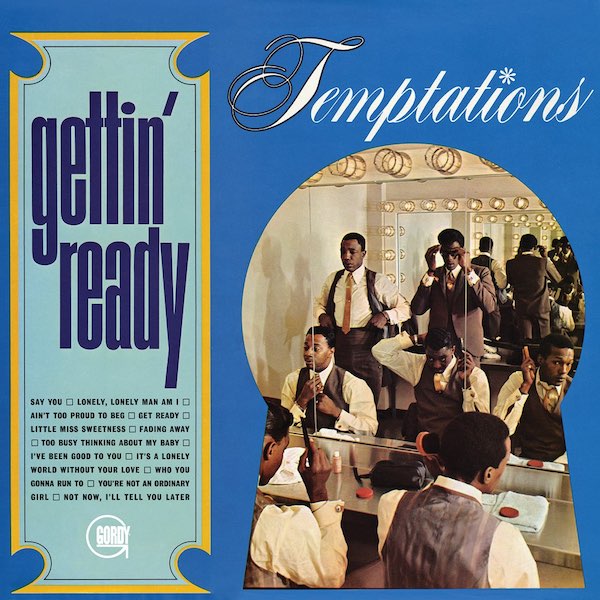 THE TEMPTATIONS: "AIN'T TOO PROUD TO BEG"

R&B vocal legends The Temptations long ago earned their perennial chart-scaling bonafides song in and song out, and their enduring 1966 hit "Ain't Too Proud to Beg" is a prime example of exactly why the Motown Sound continues to capture the hearts and minds of multiple generations of listeners to this very day. That we now have "Beg" available to us in Atmos only adds to its established excellence.
Uriel Jones' iconic, centralized drum roll intro leads directly into David Ruffin's unmistakable and pleading lead vocal, which in turn sets the table right out of the chute with his impassioned reading of the opening lines, "I know you wanna leave me / But I refuse to let you go." Ruffin takes charge down the middle, with Johnny Griffith's Wurlitzer electric piano behind him and the rest of the Temps' harmonizing backing vocals just a bit further back in the mix.
Jones' cymbal rides lead into the chorus, as bass legend James Jamerson next takes root in the center, with Ruffin moving up higher in the plane while his Temps brothers stay centered in full support mode. Henry Cosby's extended tenor sax notes and Joe Messina's clear, jangly guitar stabs enter the picture for further enhancement, with Messina's riffs increasing in volume during the second chorus. Be sure to listen for Jack Ashford's resonant tambourine hits during the next sequence—yet another arrangement element that speaks not only to the overall prowess of The Funk Brothers as Motown's ace session musicians, but also the instinctual acumen of the track's then up-and-coming producer, Norman Whitfield.
Ruffin's extension of the syllables in "please" and "love," along with his occasional "ooh-hoos," are just pure magic to behold. When Cosby's sax solo takes center stage before the final verse-chorus combo carries the song the rest of the way home to the fade, it reminds you why great songs remain eternal.
"Beg" is most certainly not a flashy track by any means, but its blues-based R&B structure speaks to a certain kind of listening joy that can't be denied. Me, I ain't too proud to add this everlasting Temptations gem to my main Spatial Audio playlist.
CARDI B, BAD BUNNY & J BALVIN: "I LIKE IT"

Superstar rapper Cardi B had already made quite a statement with the first three singles that emerged from her electrifying April 2018 debut album Invasion of Privacy, but the fourth single, the massive No. 1 hit "I Like It," took things even further. Fortified with crucial vocal contributions from Puerto Rican rapper Bad Bunny and Colombian rapper/vocalist J Balvin, "I Like It" makes even more of a cha-ching impact in Atmos.
Inspired by the innate Latin feel of the 1967 boogaloo hit "I Like It Like That," Cardi's "I Like It" utilizes a Latin trap bed and large dollops of salsa seasoning to truly make it her own. Horns open the track wide across the stage, with a full brassy blast before Cardi enters the frame up on high to tell us exactly what she likes. Her "diamonds" stay centered, but "million dollar bills" rolls slightly to the right, and then one of the complete following lines steers far, far to the left.
Cardi's expert flow speeds up faster and faster on the next verse, with a full-field "woo" coming before the chorus hits, all of her still backed by that perfectly salsa-fied percussion while she continues moving across the stage at will. (And, yes, you should be able to localize a score of Latin-tinged trills all throughout this track as well.)
Bad Bunny enters the fray in an English-Spanish switch-off, with tight claps and one-syllable exclamation responses hitting left and right, and Cardi's swirling laughter nestling left of center and echoing ever-so-slightly to the center right. Cardi sings the "I need the dollars" section next, with a bassy thump behind her. Then it's J Balvin's turn in Spanish exclusively, mostly centered and with a slight reverb on him—though he gets spread even wider as his guest turn carries onward. He's backed with a number of horn squeals off to the respective sides (albeit much more dominant when they're off to the left).
The ticking clock and piano break is a nice touch, all awash with coos and whistles that lead into Cardi taking over once more to the final drop, the piano lines then spreading wide to take it all to the end fade.
Do I like how "I Like It" comes across in Spatial Audio? I don't need a million dollar bill in hand to answer that one in the affirmative.
Related:
HOW TO GET THE MOST OUT OF SPATIAL AUDIO
For more about the specs, gear, and setup options you'll need to experience the very best of the ever-expanding Apple Music universe of fully immersive Made for Spatial Audio Dolby Atmos mixes, go here.
FURTHER LISTENING
Still want more Made for Spatial Audio options to listen to before an all-new Spatial Audio File returns next Friday? Go to Apple Music: Spatial Audio Relations to get an additional all-channel fill.