If you think about it, the fireworks many of us will be experiencing this upcoming long weekend are actually Dolby Atmos primers on a much bigger scale. Essentially, you will hear those fireworks and their related sonic effects going off way above you, all around you, somewhat off in the distance, some of them much closer, some to the left of field, some to the right—in effect, fireworks are a primer of sorts for how 360-degree sound works out in the world. Now imagine getting similar dramatic results listening to great Atmos mixes—which is where your trusty weekly Spatial Audio File comes into play.
This week's Spatial Audio File contains a number of firecrackin' tracks of varying degrees of intensity and depth. As always, each of the five cuts that follow has been thoroughly spec'ed and checked by way of my personal deep-dive listening sessions on both my home system and headphones alike. You'll find all of them, along with scores of other stellar Made for Spatial Audio and Dolby Atmos tracks within, the always expanding Apple Music library.
With sparklers in hand (figuratively speaking), I now present to you this week's five-spot of explosively enjoyable immersive tracks, which are. . .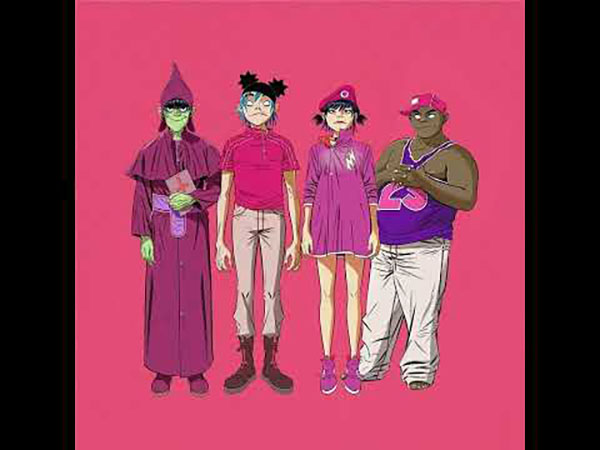 GORILLAZ: "CRACKER ISLAND (FEAT. THUNDERCAT)"

Hard to believe it's been over 20 years since the English virtual/animated band Gorillaz gave us their panoramic view of "Clint Eastwood," but here in Year 21, Damon Albarn and company continue to push the limits with "Cracker Island," the lead track from their forthcoming album to be named later. Thanks to some additional heavenly vocal help from special guest Thundercat, it's a song that absolutely kicks it both high and low in Atmos.
Opening with a pulsing synth line just left of center and clock-tick percussion right behind it, Albarn gets right to it vocally up the middle, announcing somewhat innocently, "On Cracker Island it was born," with the synth hook now moving directly to the middle field and the percussion nestling off to the left, and a drum track also joining in the center-frame fun. (Spoiler alert: The song's storyline takes a potentially fatal turn as it narrates an inevitability of certain cult-following behavior.)
On the second verse, an echoey answer vocal is in the ether at center left, the echo panning closer to the middle in a slightly delayed fashion, then carrying over just a tick to center right. During the next buildup section, Albarn's processed lead vocal gets a bit throatier and warbly before being etherized with the rhetorically queried line, "What world is this?" You'll also hear another answer vocal from Thundercat ("forever cult") deliberately buried in the mix just right of center to start, then moving more to the left on the next few responses before being pulled out to be more upfront on the vocal plane with Albarn's leads.
The bridge is more funk-driven, with another synth line burbling in the middle as the lead and answer vocals carry the back half of this well-layered track. When Albarn continually concludes there's "nothing more to say," the final word "say" repeats four times in a pulsating manner up the middle, before all vocals drop out and the synth hook owns the center and the counter synth splits wide across the soundfield before the final cut-off.
The real shining bolt of light here is that "Cracker Island" easily buoys our top-tier marker to be the leading Made for Spatial Audio track of the week.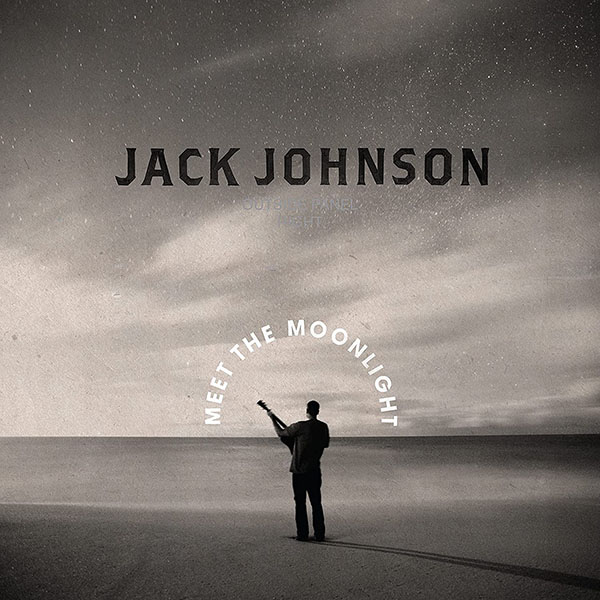 JACK JOHNSON: "DON'T LOOK NOW"

Who better to ride along with this summer than Jack Johnson, the Hawaiian singer/songwriter/surfer who's always down for sharing as many good vibes as possible. His eighth studio album and first full-length release in five years, June 2022's Meet the Moonlight, continues on that trajectory—and one of its key tracks, "Don't Look Now," is a pure delight in Spatial Audio.
Johnson's acoustic-guitar strumming opens the proceedings at the center right, while a bassy drone countering him moves from the center over to the left and then back to the center left before his layered baritone enters on high with, "Come on wake up / How late were you up?" (Don't ask!) Percussion kicks in up the middle as Johnson continues to coax his subject awake, his vocals still layered as the bassline anchors in the center. His soothing voice picks up steam in that rhythmic Johnsonesque speed-patter style, also now further out front in the mix. His acoustic guitar jangles along at center left, and you should be able to discern the ringing of certain emphasized notes and chords.
The first chorus is brief and forceful, propelling Johnson right into the next verse section without a break in the action. Producer and instrumental accompanist Blake Mills wisely keeps the arrangement relatively uncluttered so the storyline remains the focus, with Johnson continuing tall and true like he's riding a long wave that's yet to crest. His right-quadrant acoustic strums become less frequent and more staccato in nature, letting the rest of the instrumentation drive the track rhythmically.
Tambourine accents arrive just a tick right of center before the second chorus commences, now running twice as long as the first one and followed by Johnson's sweet, extended "oohs" up the middle. The vocal-doubling drops out for a brief moment of a single-voiced bridge before the next chorus. The resumed doubled voice acts more as a high harmony for added emphasis and emotion—and it serves as a fresh lead-in to Johnson's final "ooh" sequence that nestles over to the left until the final extended widescreen riff ends it.
Do look now, as "Don't Look Now" wholly shakes up our collective good luck in all the right ways in Spatial Audio.
TOVE LO: "TRUE ROMANCE"

Swedish electropop vocal phenom Tove Lo returns with an absolutely masterful look at "True Romance," the lead track released four months ahead of her upcoming October 2022 album Dirt Femme. In Atmos, Tove Lo and "True Romance" have officially entered the super-strata together.
A throbbing electro-bass pulse opens the track up in the clouds and reverberates outward into the entire field—and be very much warned, it will also test the mettle of your subwoofer. You'll hear Lo take in a breath before singing her first line, "I walk in, a vision in red / Your favorite movie playing on my silhouette," her voice up high and just left of center. She's well out front in the mix as well—just as a vocalist of her stature should be.
When she gets to the kicker, "do you know my real secret," the final word repeats and falls away, down and to the left. Lo immediately hits a soul-striking high-note that floats into the ether before she begins the second verse, somewhat right of center and then moving left of center as if she had turned her head ever-so-slightly between certain words.
When the phrase "with you" repeats, it swirls in a clockwise fashion, and Lo's strong falsetto extends even higher into the heights, her held note both breathtaking and goosebump-inducing at the same time. Or, to use a technical term—wow!
A sampled string effect revolves around her on the next verse, but it really becomes Lo's show from here on out. The emotion behind the words in this next sequence is truly palpable. "I don't like the real world," Lo observes more than once before adding the kicker, "let's go back to our world." The electro-echoed sampled vocal stabs that ensue are descendants of Laurie Anderson's experimental 1981 art-pop breakthrough "O Superman," to the nth degree. "Will it ever end?" Lo wonders from the clouds—but, frankly, I never want this song to end at all, truth be told. The way Lo attacks the back quarter of the track simply sealed my admiration for her vocal gifts.
If "True Romance" in Atmos is but a teaser for what's to come from Tove Lo this fall, then Dirt Femme is gonna clean up big time once it enters the Spatial Audio stratosphere in full. In fact, it's officially my co-favorite track of the week.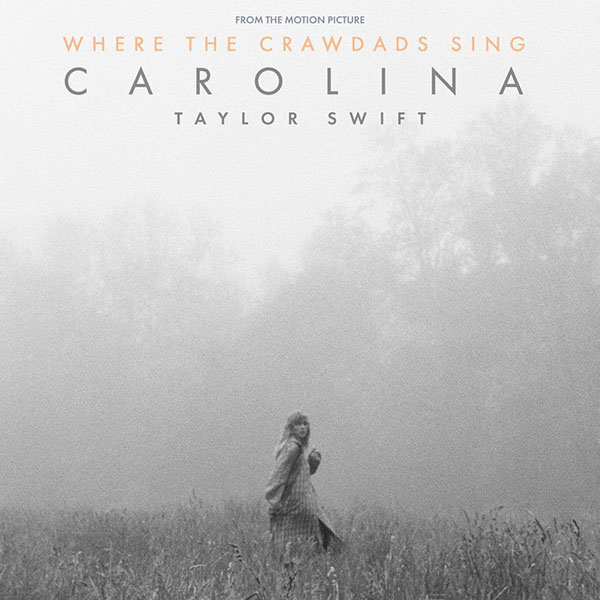 TAYLOR SWIFT: "CAROLINA (FROM THE MOTION PICTURE 'WHERE THE CRAWDADS SING')"

Singer/songwriter extraordinaire Taylor Swift has already made her inimitable presence known in the world of Atmos. Swift's now upped the ante even more with "Carolina," an original song she penned for the 2022 soundtrack for the upcoming mystery thriller Where The Crawdads Sing, a film based on Delia Owens' gripping 2018 novel of the same name.
The sparse track opens with Taylor taking a breath before singing "O Carolina" upfront and high in the mix, accompanied only at the outset by an acoustic guitar figure courtesy her producer Aaron Dessner (of The National fame) slightly behind her, left of center. Taylor's tone is serious and foreboding, instantly setting the table for what's to follow.
The way she extends vowel sounds during the second verse and the deliberate measured tempo make it feel like "Carolina" is a song you've known for decades, if not longer—and that's a good thing. As Swift begins to double her voice, a mournful fiddle comes in behind her in the center frame as the unleashed power of her vocal spreads across the full stage. When Swift sings, "Into the mist / into the clouds," that's exactly where you'll find her. When she next admits, "There are places I will never ever go," her voice whips to the far left before flowing back to center—and then you should be able to discern the centralized banjo/mandolin accents now filling out the still non-cluttered arrangement.
Swift's leads again swing to the left on the ensuing verse in spots for proper storytelling accent. "There are things only Carolina would ever know," she intones, adding a number of extra "ohs" to the end of the phrase right of center. Swift continues exploring that "oh" sound for a few more bars over to the right before returning to the next full verse more up the middle.
The drama is so tangible throughout the entire song that one hopes Taylor continues to explore this richly rewarding Appalachian vein. To borrow a line from another era altogether, "Carolina" couldn't be finer in Spatial Audio.
GIVĒON: "LOST ME"

R&B singer/songwriter GIVĒON scored well-deserved props for featured vocal turns with the likes of Drake ("Chicago Freestyle") and Justin Bieber ("Peaches"), and now he's stepped out front as an all-caps solo artist with his super-fine June 2022 debut album, Give or Take. One of the album's best tracks, "Lost Me," shines even brighter in Spatial Audio.
An acoustic guitar kicks in for a few strums at center left before GIVĒON enters just a tick to the right of that light riffing with a stack of trilled "ohhs" that echo up into the heights. A counter guitar line courtesy the ukulele family emerges before the next "ohh"—and then GIVĒON fully arrives, way out front and mix-dominant, with "Was it all my fault? / Maybe one day, I'll grow." The uke lines remain pegged between the left and center quadrants as he emphasizes "know" and "is" with extended vowel readings.
Rim taps take to the center as GIVĒON moves from his breathy head voice to a more measured throaty approach when he pleads with himself, "Now I gotta put myself first" before fuller bass and additional percussive elements enter the frame. The centralized bass is a loud element that competes with, but does not overwhelm, the lead vocal.
As he returns to the heavenward "ohhs," some swirling programming revolves around his voice before the next verse kicks in, the crisp rim taps as sharp as anything you'll hear in Sade's "The Sweetest Taboo." GIVĒON's own response-vocal phrases occupy the space around and behind his leads, almost like he's whispering into his own ears. As he rolls into the chorus, the instrumental track fills out even wider across the stage, the percussive elements now somewhat more forceful than they are on the verses.
Listen for the contained tambourine hits—they're presented as just the right amount of accent without calling too much attention their way. From there, GIVĒON gets one last vocal break before some percussive thunks drive the message home, with backwards cymbal rides resonating across the field before the final, sampled lines of verbalized relationship "advice" finishes the job.
"Lost Me" has clearly found itself on the exact right path in Atmos.
Related:
HOW TO GET THE MOST OUT OF SPATIAL AUDIO

For more about the specs, gear, and setup options you'll need to experience the very best of the ever-expanding Apple Music universe of fully immersive Made for Spatial Audio Dolby Atmos mixes, go here.
FURTHER LISTENING

Still want more Made for Spatial Audio options to listen to before an all-new Spatial Audio File returns next Friday? Go to Apple Music: Spatial Audio Relations to get an additional all-channel fill.