I don't know about you, but I love hearing what I call "the humanity of performance" while listening to music. What I mean by that is, whenever I hear singers take breaths before or after they sing their lines (or even when they do it in the middle of them!), and/or I discern things like chairs scraping across floors or fingers moving across fretboards, I'm totally cool with it.
These recording elements all give me a sense of space (i.e., where the recording took place and the proximity of those involved) and even the character of the performers, to some degree. Certain producers like their recordings to be more insular than that, which is certainly fine in isolated cases—but the more "real" a recording is the better, imo.
The reason I bring this up is there are plenty of human elements involved in the five tracks I've selected for this week's Spatial Audio File. As always, I've thoroughly spec'ed and checked each track by way of my personal deep-dive listening sessions on both my home system and headphones alike. You'll find each and every one of them amidst the scores of stellar Made for Spatial Audio and Dolby Atmos tracks within the ever-growing Apple Music library.
>p>
Let's all now plug directly into the inherent sonic sea of humanity at hand as we collectively check out this week's five-spot of truly immersive tracks, which are. . .
FLEETWOOD MAC: "DREAMS"

Fleetwood Mac officially entered the pop/rock stratosphere thanks to the mega-multiplatinum success of their February 1977 juggernaut Rumours. One of its most enduring tracks, the recurring Stevie Nicks favorite "Dreams," is simply beyond buoyant in Dolby Atmos.
Way back in the Spatial Audio File column on February 11, I gave much warranted praise to another favored Rumours track of mine, Lindsey Buckingham's perpetually classic kiss-off opus, "Go Your Own Way." Seeing how the entire Rumours album is an absolute wonder to behold in Atmos—or, in this particular case, should that be spelled Atmous?—returning to it to give "Dreams" its own full due unto itself was, frankly, an inevitability. (Fun fact: "Dreams" happens to be the mighty Mac's only No. 1 single in the United States.)
Right out of the gate, Mick Fleetwood's opening, forceful drumbeats, replete with a resonating cymbal crash that lingers in the center frame, is a table-setting masterstroke. John McVie's bassline anchors just to the left of Fleetwood with Stevie adding her initial melodic "mm-mms" just ahead of Buckingham's sinewy guitar, which also takes root mainly at center left. The recording is so clear you feel like you're in the room with the rhythm section. It all leads up to Stevie's grand centralized entrance with those infamous opening lines, "Now here you go again / You say you want your freedom / Well, who am I to keep ya down?"
Stevie's lead vocals are not entirely up in the clouds just yet, but instead aligned with the center plane, in turn keeping her closer to her bandmates to reflect the intimacy of the moment. Stevie's response lines to herself float in and around her somewhat above the plane, both left and right of center.
When the first reading on "Oh, thunder only happens when it's raining" arrives, you should be able to discern the characteristics of the harmonizing vocals of both Buckingham and Christine McVie just underneath Stevie, their cumulative blended vocals spread wide across the stage briefly before embedding just left of center. (The blend resumes wider still, later in the song.) You should also be able to pick out Fleetwood's congas and Christine's Fender Rhodes accents slightly back in the mix. At its core, "Dreams" is an impeccably seasoned track from stem to stern.
Buckingham gets a lead break after the second take on "When the rain washes you clean, you'll know," and he plays it, well, essentially in a dream state rather than attacking his fretboard—in clear contrast to his frenetic riffing approach all throughout the aforementioned "Go Your Own Way." When the next "thunder" section rolls around, Christine's organ comes into play just right of center—and Fleetwood adds a well-placed cymbal accent in the same area, albeit more upfront. (The congas make a return appearance here as well.) Remember how I was discussing the "singalong" aspect of certain tracks in last week's column? At this point in "Dreams," I know that's what you're doing, right until the song fades. ("You will know," indeed.)
I don't need to see your crystal vision to confirm my feelings about "Dreams" being the clear-cut top song on my Made for Spatial Audio tracklist of the week.
BILLIE EILISH: "TV"

Iconoclast singer/songwriter Billie Eilish tends to follow the beat of her own drum. Case in point: Rather than waiting a year or longer to put out a full new album to followup her triumphant July 2021 longplayer Happier Than Ever, she has instead served up a stripped-down two-track July 2022 EP dubbed Guitar Songs. The opening track "TV," which Eilish had been performing consistently while on tour in Europe, comes into even sharper focus in Atmos.
Light guitar strumming opens the track wide across the full stage from right to left, with some counter melody notes filling in briefly up the middle. The strumming continues left of center before Eilish takes a breath right next to it and joins in with her first lines, "I don't want to talk right now / I just want to watch TV." The first of those two lines is somewhat isolated, while the second one envelops the whole field.
Billie's voice is even more out front with the following lines, as the guitar accompaniment from her brother and creative muse Finneas now takes up residence in the middle zone. You'll hear a slight echo on her voice as she describes a litany of what she's watching, a contrast between important social issues and fleeting social spectacle. Her voice is doubled and spread wide when she sings the foreboding lines, "Sinking in the sofa / We all betray each other."
Eilish remains unafraid to take breaths before certain lines, which better reflects her humanity and vulnerability in the moment, and the sparse yet full-field guitar/vocal-centric production choice enables the overall vibe and underlying message to come across without need for overt sonic garnish to the point of distraction.
The residual delay on the word "love" at the end of a key phrase melts back into the mix then rolls over to the left before the next breathy verse gets underway, this time buttressed with an up-the-middle bassline and drumming from the Ringo Starr school of serving the song first and foremost. When Billie's voice gets doubled here, it comes a millisecond behind and just over to the right of the actual lead.
"Now all of my friends are missing again," Eilish repeats forlornly on occasion throughout the song prior to ultimately concluding in the back half, "Maybe I am the problem." She works over that conclusion multiple times in different ways, sometimes zeroing in on specific words and syllables by stammer-repeating them as she's centered in the clouds, albeit sometimes off-center—until she brings in a full-field chanting crowd along with their claps and whoops (apparently recorded at one particular tour stop in England) to reinforce the dour malaise.
Thankfully, what Eilish channels via the Spatial Audio mix of "TV" solves any existential problems we all may be concurrently having—and viewing.
JAMES BAY: "LET IT GO"

English singer/songwriter James Bay topped the UK album charts with his rock-centric December 2014 debut album Chaos and the Calm, and one of its more stripped-down tracks, "Let It Go," demonstrates even more poignancy in Atmos.
A swirling, centralized electronic-tone fade-in opens the proceedings before the initial guitar lines emanate left of center, countering themselves just right of center. Each ensuing guitar line resonates further across the full field before Bay enters from on high at center left with, "From walking home and talking loads." The ongoing guitar line jangles briefly out front before Bay resumes singing again. Note how he pulls back the emphasis on the second word in the phrase "nervous touch," which rolls back in the mix and also underscores the exact meaning he intends.
When Bay gets to the next stanza, each word has a slightly different inflection as he wavers slightly back and forth in the midfield. You may also detect a vocal similarity to the tone of fellow British rocker John Waite—something that's s a-ok in my book—especially when he sings the words, "how reflections change."
As he reaches the title phrase for the first time, Bay's vocal moves more prominently out front in the mix, still only supported by his recurring guitar line. More bombastic producers would likely lay on much thicker, layered instrumentation here, but maintaining the placement of and spotlight on Bay's vocal has more resonance. "Why don't you be you" filters over to the right, while "and I'll be me" returns him to the center.
At this point, light but anchoring percussion joins the track, staying within that centralized zone but moving somewhat side to side within those parameters. Certain words are doubled for emphasis over to the left, as are the words "go," "be," and "you" in the next chorus, along with three more words at the end of the next lines—all of it earned.
Bay enacts a slight falsetto on the bridge before the drums fall away on the next chorus, and then he carries the track home. Fact is, "Let It Go" lets Bay be Bay in full in its Spatial Audio incarnation.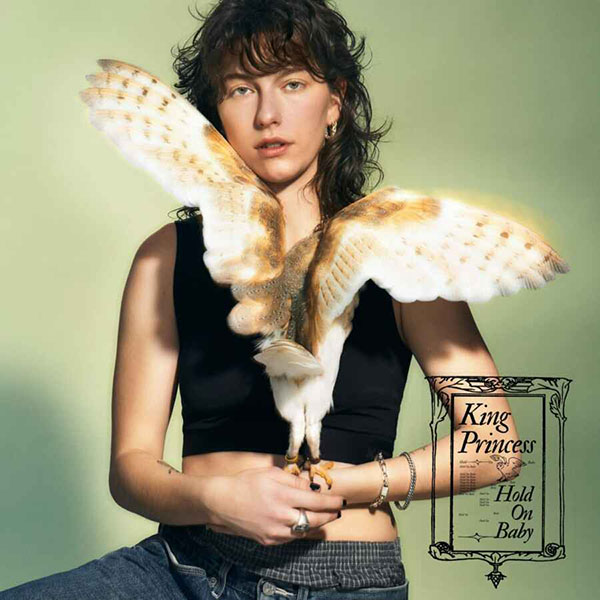 KING PRINCESS: "CURSED"

Alt-pop sensation King Princess releases their second album Hold On Baby today—and the Atmos mix of one of the lead tracks, "Cursed," sets a high bar for the caliber of the rest of the record.
A somewhat muted, jangly guitar and drum track opens "Cursed" buried in the ether before King Princess takes a breath and sings, now at the forefront of the overall mix, "We can say . . . hello." Their vocal swirls slightly clockwise as the drum track also becomes more prominent up the middle, while the now-chordal guitar strumming gets panned wide across the stage.
King Princess mentor Mark Ronson has his hand in the production, so you know he was keen on ensuring their vocals continue to be the focus of the next verses while the drums stay loud but just behind the lead, even as the pace picks up a bit. When they get to the key line, "It's a curse to be your friend," the instrumentation drops out for the majority of the line before returning along with a doubled response vocal spread wide across the field while King Princess' lead vocals stay in the middle, only occasionally veering right of center.
After they repeat the critical "curse" line, a guitar riff comes to the forefront briefly until King Princess reappears, then the guitar returns to a more jangly strum to support the ethereally located vocals. This guitar line remains entrenched just left of center instead of spreading wide on the next verse, as it had been positioned earlier.
Listen for the pinwheeling "ohhh" that follows somewhat back in the field after their next "curse" line reading, and how much fuller the wide-panned response vocals are. The drums take over from the guitars on the bridge as King Princess' layered vocals rise into the clouds. You might also catch a spoken, two-word improv query of sorts before this section commences.
Know what? "Cursed" is actually quite charmed, and quite charming, in its Atmos form.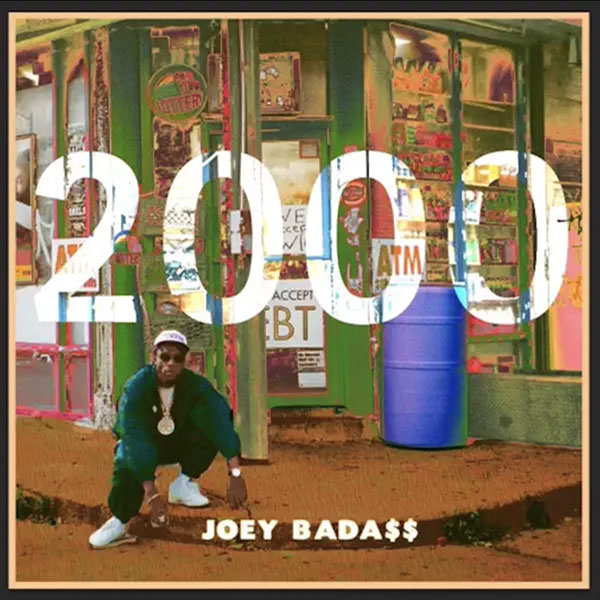 JOEY BADA$$: "CRUISE CONTROL"

The third album from rap impresario Joey Bada$$, July 2022's 2000, is intended to be a chronological companion to his decade-earlier debut mixtape, 2012's 1999, and it also pays deep respect to major MCs from back in the day. That said, Bada$$ is a badass MC himself, and one of 2000's best tracks, "Cruise Control," maps a clear, smooth path in Spatial Audio.
A wide-panned keyboard line holds court for a full 10 seconds before the opening, sung observation, "Living in a world so cold," comes from on high. Three more sung lines stay up in the clouds with light percussion backing them until Bada$$ enters into his flow mode, now more centered overall and backed with a fuller, centralized percussive track. The intensity of that flow increases as he takes full hold of the middle zone, the percussive slap now right behind him while the more insistent tapping spreads out wider.
You'll hear him double himself on "better way" and "my daughter" for deeper emphasis until the sung "world so cold" and "on ten toes" segment returns in the ether. Because the R&B-tinged backing track is clean and not overly stacked, you'll hear harmony choices and response phrases wafting all around him, and the way the track eases itself into the fully sung title phrase "cruise control" best mirrors where Bada$$ and his head is at.
Then it's back to a more serious flow for the next verse, the percussion laying back somewhat on his first few lines before coming back in full. A dreamy, wordless wailing floats behind Bada$$ up on high as he raps through his storyline. The chorus comes back in that lofty-wafty style, as the second syllable in "control" first repeats a number of times at center right, then it repeats up the middle when the word is sung in full again.
Then the vocals fall away and a special guest announcement gives duly-earned due props to "Jo-Vaughan," a.k.a. Joey Bada$$. You heard? "Cruise Control" rolls onward and upward in a quite smoove Atmos-leaning trajectory.
Related:
HOW TO GET THE MOST OUT OF SPATIAL AUDIO

For more about the specs, gear, and setup options you'll need to experience the very best of the ever-expanding Apple Music universe of fully immersive Made for Spatial Audio Dolby Atmos mixes, go here.
FURTHER LISTENING

Still want more Made for Spatial Audio options to listen to before an all-new Spatial Audio File returns next Friday? Go to Apple Music: Spatial Audio Relations to get an additional all-channel fill.