Picture
Sound
Extras
In this classy, hard-boiled, Prohibition-era noir saga by writer-director Joel Coen and co-writer Ethan Coen—with uncredited lifting from Samuel Dashiell Hammett, who actually created the memorable, colorful characters, plot, and mood in his 1931 novel The Glass Key—Tom Reagan (Gabriel Byrne) is right-hand man and wise, cool-headed adviser to powerful political boss Liam "Leo" O'Bannon (Albert Finney). Everyone pays protection to Leo, who owns all the city's corrupt politicians, judges, and cops, from the mayor and police chief on down, and allows local gangsters to run their illegal enterprises untouched by the law or each other. All's swell until Leo's rival, Italian crime boss, Johnny Caspar (Jon Polito), is refused permission to whack double-crosser Bernie "The Schmatter" Bernbaum (John Turturro) because of Leo's love for Bernie's shady grifter sister, Verna (Marcia Gay Harden). Then all hell breaks loose.
This restoration, from a 2K digital transfer of the 35mm original camera negative supervised by cinematographer Barry Sonnenfeld, looks sharp and highly detailed. Contrast is good in the many low-lit scenes, with deep black overcoats and a wide range of subtle shades setting off occasional rich primaries. The molded lighting lends figures and close-up faces a dimensionality and sculptural roundness, while the skin tones appear natural.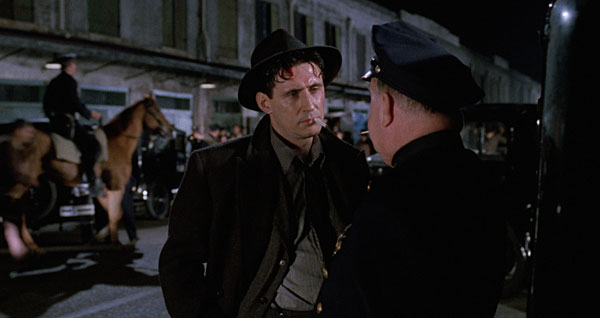 The cast play their roles to the hilt, and their witty, snappy, Yiddish-infused dialogue—a poetry of the underworld USA—all sounds very crisp, clear, and full. Surrounds are used with restraint for atmosphere or to expand Carter Burwell's yearningly elegiac orchestral score and nightclub bands out into the room between the long bursts of rapid-fire discourse. There's wide dynamic range evident in the masterful, thrilling, and tight action set pieces such as the attack on Leo's home where bursting submachine guns rattle, fire roars and crackles, and exploding cars boom authentically over a rising, rousing, room-filling rendition of "Danny Boy."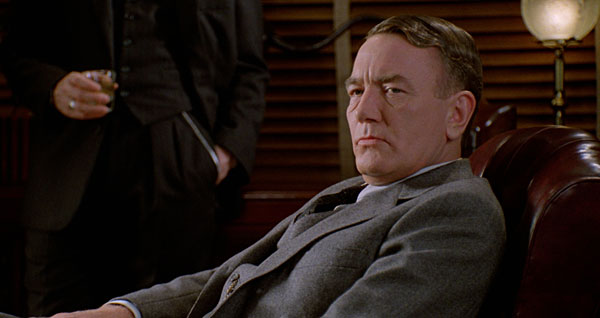 Extras include a long video discussion between author Megan Abbott and the Coens about noir writers, novels, and films that's illustrated with clips and cool stills. The same approach is used when Abbot interviews Byrne and Turturro on acting, composer Burwell and music editor Todd Kasow on the score, and Sonnenfeld and production designer Dennis Gassner on the look. Shorter archive interviews with Byrne, Harden, Turturro, and Polito, are also included. Everything here is in-depth and informative, and also highly enjoyable due the intelligence and humor of those involved.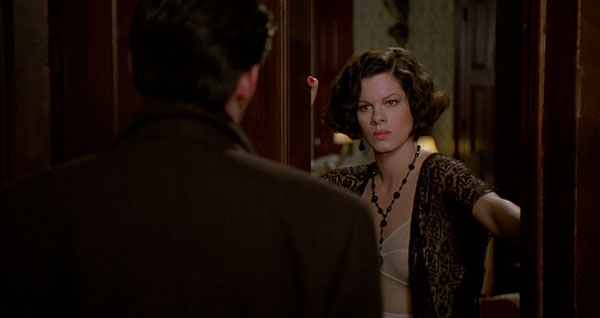 Blu-ray Disc
Studio: Criterion, 1990
Aspect Ratio: 1.85:1
Audio Format: DTS-HD Master Audio 5.1
Length: 113 mins.
Director: Joel Coen
Starring: Gabriel Byrne, Albert Finney, Marcia Gay Harden, John Turturro, Jon Polito, Steve Buscemi