Welcome back my friends, to the column that never ends—but in our case, that's a good thing indeed. Yes, it's Week Two here in the wide world of the Spatial Audio File—and rather than just ramble on, I'm instead going to get right into our choices for this week's pick-six of great Dolby Atmos mixes Made for Spatial Audio on Apple Music. Happy Spatial Listening, everybody!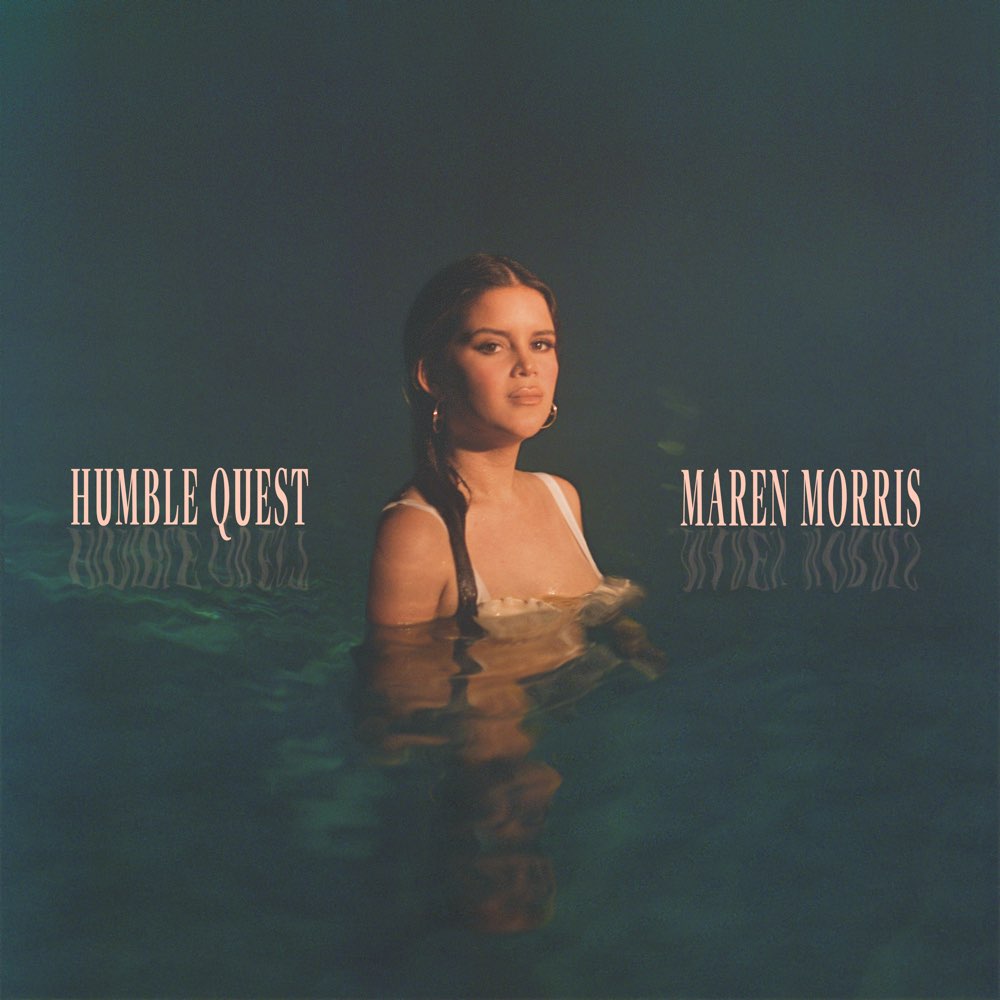 MAREN MORRIS: "CIRCLES AROUND THIS TOWN"
Acclaimed country-pop songstress Maren Morris just dropped her new single "Circles Around This Town" a little more than a month ahead of her expected March 2022 album release Humble Quest—and if the Dolby Atmos mix for this narrative lead track is any indication, then we're in for one helluva ride.
Produced by Greg Kurstin (Adele, Sia), "Town" intersects Morris' empowered songwriting aesthetic with the modern country midtempo vibe in all the right ways. Her inspired lead vocal is what I like to call a "height hero"—as in, it's a strong vocal performance that stands tall and wide in the mix saddle, with a dominant out-front positioning that demands it garner your full attention upon first listen.
The instrumental dropout that comes right as Morris sings the phrase, "the one about church"—and the millisecond pause that follows before she adds "I wrote"—is a nice insider's wink-nudge to her fine 2016 hit "My Church" that doesn't interrupt the song's flow as much as it adds to its overall impact. The brief, dreamy guitar-solo break wafts on by at the outskirts of the Atmos heavens before the final all-channel chorus push leads the song into eventual audience arm-waving territory.
Her final read on the title phrase and ensuing "aww yeah" right as the track closes are just icing on the Atmos cake. "Trying to say something with meaning / something worth singing about" Morris notes about her personal/professional Nashville M.O. during every chorus here—and the immediate success of this track means she can check off another box on her songwriter's to-do list. Make Morris' new "Town" one of your favorite Spatial Audio destination points, ASAP.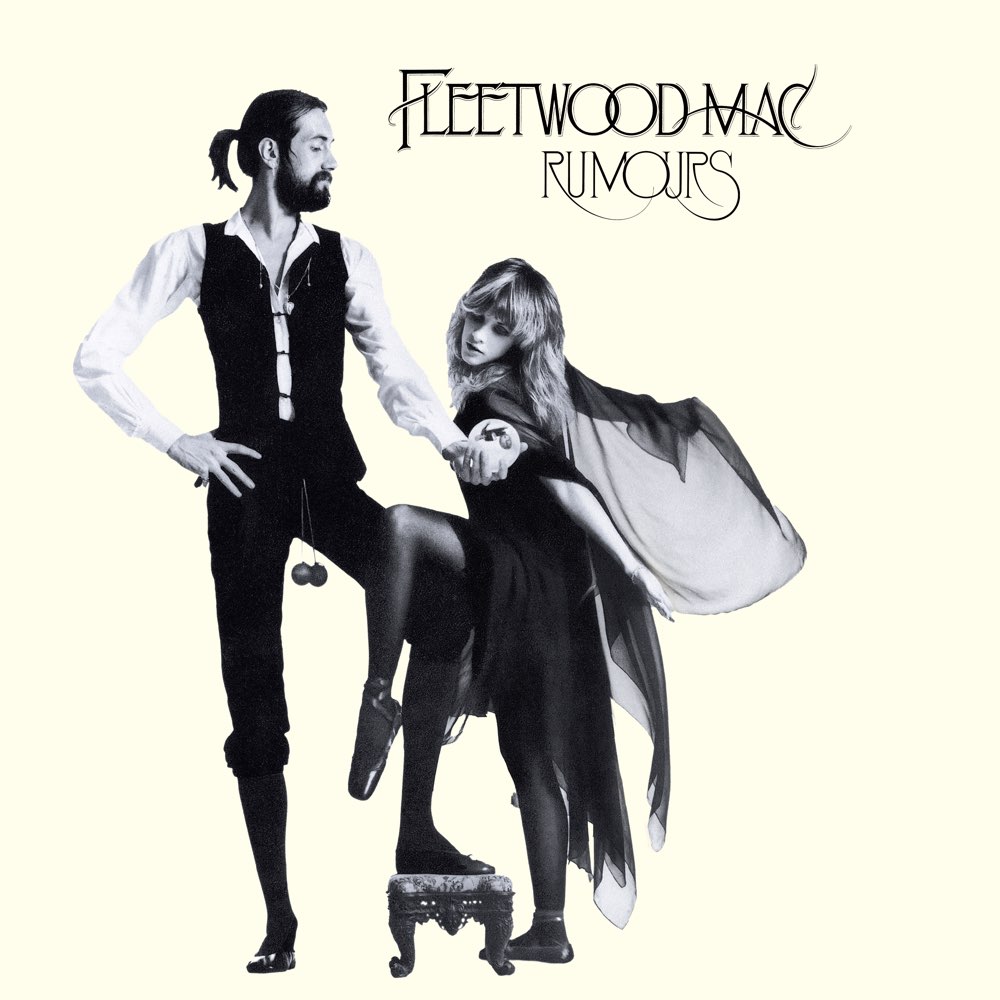 FLEETWOOD MAC: "GO YOUR OWN WAY"
Lindsey Buckingham's enduring, sneering Top 10 single from Fleetwood Mac's mega-multiplatinum February 1977 juggernaut Rumours is a perennial kiss-off classic made all the more magical in Dolby Atmos. Rumours may have just turned 45 years young earlier this month, but "Way" is as vibrant and vital as ever. Buckingham's opening gambit—an almost emotionally numb lead vocal turn—briefly wafts left to right before getting ahold of itself left of center. Keener ears will be able to discern the individual elements of the three distinctive lead Mac voices combined on the massively stacked vocal blend between Buckingham, Stevie Nicks, and Christine McVie on the choruses—most especially via their full-throttle, full-volume reading of the extended word "waaaaaay."
Incidentally, the real unsung hero on the "Way" choruses is John McVie, whose clever basslines move quite inventively underneath them all. He's able to take such leeway thanks to the unwavering backbeat anchor laid down by his lifelong rhythm section partner, all-star drummer Mick Fleetwood.
Buckingham's lead guitar riff moves back in the left-channel mix on the second verse, and his acoustic guitar counter—which mirrors the theme of what he played during the song's intro—plants itself in the right. The final solo shreds its own way into the proceedings as the tempo picks up, interlocking nicely with the all-in vocal mesh on the rueful line, "You can call it another lonely day," then blazes across the soundfield before returning to its center-left perch. The percussive shakers become more noticeable at this point, coming to fuller prominence before the final fade out.
What an amazing track. Bottom line: Loving the Mac is always the right thing to do, especially in this fine Atmos form.
2 CHAINZ: "OUTSTANDING (FEAT. RODDY RICCH)"
Southern rap mogul 2 Chainz strikes again—and how. "Outstanding (Feat. Roddy Ricch)," from his powerful February 2022 album Dope Don't Sell Itself, is worthy of much Spatial Audio praise from these quarters. Even better, Compton rapper Roddy Ricch (whose own "late at night" was a key track covered in last week's S.A.F. column) gets to add his own featured flow into the mix for additional character and flavor—leading to quite the seasoned hip-hop gumbo, if you will.
The fade-in intro leads right into 2 Chainz's rat-a-tat cross-channel flow, as buttressed by a recurrent, insistent piano figure in the left. Ricch picks up the tale next—extending his vowels and syllables as he does, with his rap also getting placed across the channels as the piano plays ever on—albeit with a few vocal counters blurred in slightly behind his latter lines. Percussion and string samples enter, and dominate, the instrumentation soundfield next, before 2 Chainz returns in full.
When Ricch re-enters to make damn sure he also gets in a proper number of requisite "mm-hmm"s, Chainz's clipped response exclamations drop into the left and then into the right, as his own rap leads swirl back and forth across the field before Ricch's final flow warbles and sways like a cool rap breeze. Chainz's observational conclusionary line (which I won't spoil here) closes it all out 2 a T. To be blunt, "Outstanding" is simply outstanding in Dolby Atmos.
MÅNESKIN: "MAMMAMIA"
What does rock music look like in 2022? If you follow an international aural GPS, then all points lead to the Italian four-piece known as Måneskin. Serving up a postmodern combo platter of Roxy Music glam slam with an intercontinental Franz Ferdinand dance-floor groove twist, Måneskin (their name comes from a Danish word that means "moonlight") have been making serious waves on our side of the Pond since last fall. In Dolby Atmos, Måneskin's current non-album single "Mammamia" presents all the necessary elements that made their January 2022 appearance on Saturday Night Live so electrifying. The interlocked bass and drums intro marches directly into low-end "Seven Nation Army" groove territory, with a kick-drum thud that'll hit you hard right down the middle before lead vocalist Damiano David enters the forefront of the fray with his sultry, Jack White-meets-Mick Jagger huff-and-puff of the title phrase.
As David hits his stride on the lead verse, Ethan Torchio's drums slam even louder, and the intrinsic guitar line embeds itself in the left channel. Full-volume instrumental swells kick in nice and wide on the chorus, with Thomas Raggi's stacked guitar lines now spread fully across the front stage. All the music drops out for the mix's upfront emphasis of David's now totally earned boast, "'Cause I'm Italiano!" (Also take note of how he stretches out all the syllables on that final word.)
Instrumentation returns for the track's final thrust, building to a dominant all-channel guitar figure that slightly overtakes the volume of the vocal by hanging out front and center right up to the end, whereupon everything climaxes to a halt—after which all you'll hear is the cymbal crash resonance that fades out off to the left. Viva Italia Audio Spaziale!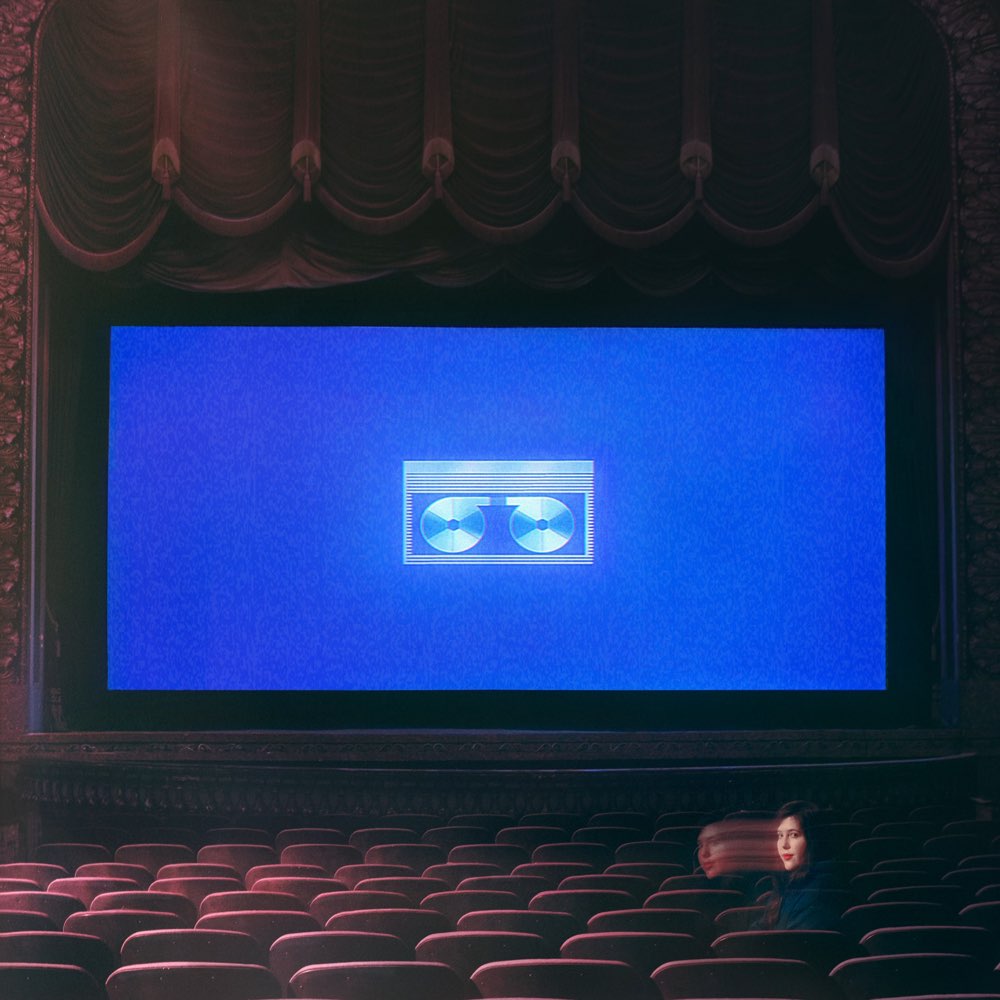 LUCY DACUS: "HOT & HEAVY"
Indie favorite singer/songwriter Lucy Dacus made many a Top 10 list last year with her stellar June 2021 effort Home Video, thanks to its many bold, melodic geek-chic charms. The album's lead track "Hot & Heavy" gets, well, quite dewy in Atmos. Dacus' breathy lead vocal enters the proceedings somewhat wistfully with some light keyboard accompaniment underneath and off to the side, until a forceful right-channel electric guitar line enters on the second verse, subsequently spilling across the entire field to take a full-stage riffage bow. As the chorus unfolds for the first time, Dacus' doubled vocals soar above the standard listening plane, while an insistent drum beat holds down the fort and less grungy, more chiming guitar lines split the field.
As Dacus pauses briefly to catch her breath, the insistent guitar line jumps out to the mix's forefront before the chorus resumes. When Dacus repeats the phrase, "Over and over / and over and over again," a particularly gnarly, delay-laden guitar tone R.E.M.'s Peter Buck would surely approve supports her with equal weight. The song's last "Hot" minute is dominated by an elegiac keyboard break that pinwheels outward from the center of the mix, carrying it all to the final all-aswirl chord. Dacus and her thoughtful feels are just as "Heavy" as they should be in Atmos.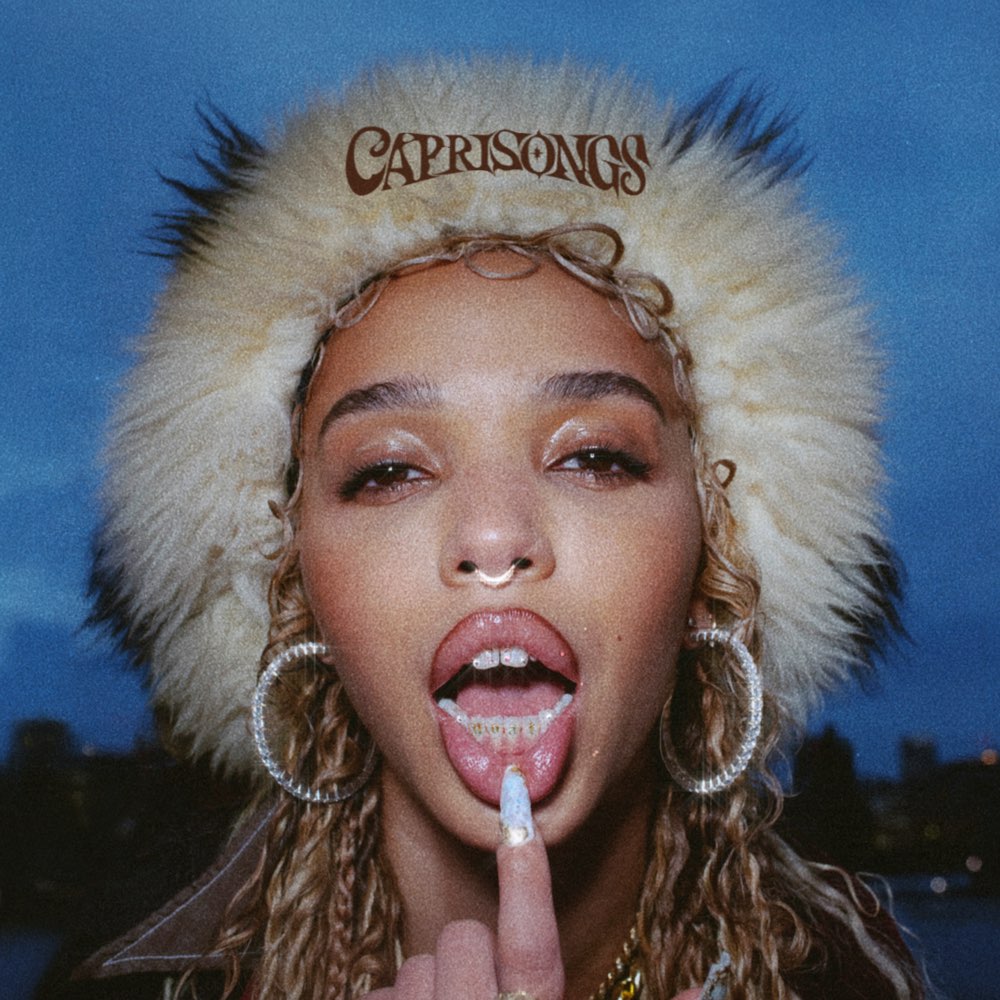 FKA TWIGS: "JEALOUSY (FEAT. REMA)"
British singer/songwriter multi-genre hyphenate FKA twigs thrives on pushing musical boundaries. And though "jealousy (feat. rema)"—culled from her first mixtape, January 2022's Caprisongs—is perhaps her most accessible release to date, the avant-pop R&B vibes are no less quirkily intriguing in their expansive Atmos incarnation.
Light harp strums fall in behind twigs' bell-clear and perfectly out-front and centered lead vocals at the outset as thumping accompaniment unfolds all around her—and also observe how the harp moves not-so-subtly to the right, then back to the left. Nigerian rapper Rema joins in soon enough to take lead over the afrobeat-tinged backing track, with a few of twigs' responses wafting through the ether.
When both voices blend again on the choruses, FKA twigs stays mainly front and center while Rema gets split wide across the channels. Each vocalist remains distinct in terms of their tone and character, perfectly complementary in how they're enmeshed together.
And then, FKA twigs' falsetto-tinged bridge break is simply shot up into the mix stratosphere. After the second dual-vocal blend, twigs and Rema then enter into a call and response segment laden with echo and reverb for days. Speaking as someone who greatly admires a certain level of studio acumen, I admit to full-on "jealousy" as to just how well this track is mixed in Atmos. Without a doubt, it's this week's preferred Spatial Audio track to put on repeat.
Related:
HOW TO GET THE MOST OUT OF SPATIAL AUDIO
For more about the specs, gear, and setup options you'll need to experience the very best of the ever-expanding Apple Music universe of fully immersive Made for Spatial Audio Dolby Atmos mixes, go here.
FURTHER LISTENING
Still want more Made for Spatial Audio options to listen to before an all-new Spatial Audio File returns next Friday? Go to Apple Music: Spatial Audio Relations to get an additional all-channel fill.