Welcome one and all to the inaugural weekly installment of Spatial Audio File. Some people call me the Spatial Audiophile—some people call me Maurice, though I advise against it—but at any rate, each Friday in this space, I will be reviewing select Spatial Audio releases on Apple Music by vetting and recommending key individual tracks and (occasionally) full albums via listening sessions on my home system and headphones alike. My sacred mission is to inform you about the very best in immersive Spatial Audio and Dolby Atmos magic that's available in the ever-expanding Apple Music universe so you can experience the aural wonders of it all for yourself. (For more about the specs, gear, and setup options you'll need to do just that,
go here
.)
Typically, I'll be discussing five choice selections in total each week, but since this is our grand kick-off, I'm serving up eight (count 'em) options to start off your own soon-to-be regular Spatial Audio listening sessions right.
Without further ado, let's get right to a pair of the best all-new Spatial Audio song offerings of the week, in addition to our bonus pick-six of super-great pre-existing song and album entries, just because we love it so. Happy Spatial Listening!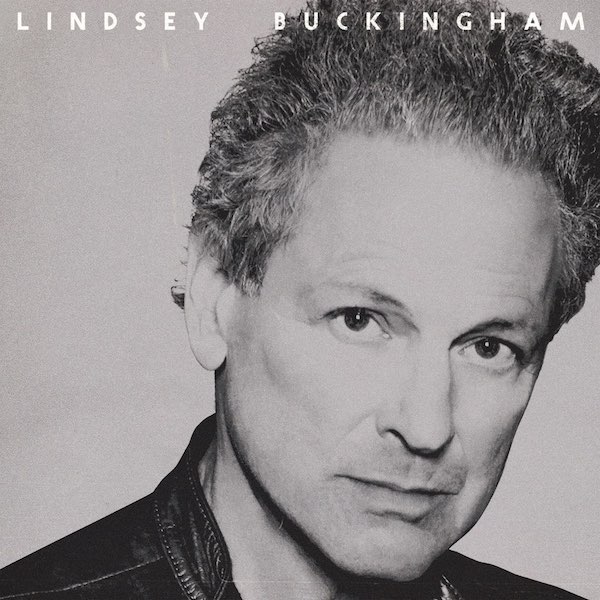 LINDSEY BUCKINGHAM: "ON THE WRONG SIDE"
Truth is, we're all quite lucky to still have Lindsey Buckingham here with us at all. The combination of undergoing open-heart surgery in 2019, preceded by a terse dismissal from Fleetwood Mac after many years of service, would be enough to sideline most anyone from active duty, but Buckingham's resilience has never really been something in question, either physically or creatively. However many layers of silt, regret, reflection, and optimism that built up inside this quintessential multi-instrumental singer/songwriter in the interim essentially got channeled into his self-titled September 2021 solo album, a critically acclaimed one-man-band affair that made many a Top 10 album list last year (mine included).
"On the Wrong Side," one of Lindsey Buckingham's most pivotal tracks, is also one that's perfectly suited for the merits of Spatial Audio. Buckingham's breathy, echo-laden right-center lead vocals drive the verses before drifting left prior to the choruses. His penchant for layering harmony upon harmony—sometimes true to the mirroring of his actual voice, other times being pitch-shifted up into the ether—permeate the choruses that are spread full and wide. Buckingham's initial guitar solo weaves from right to left and back again like a cautiously uncoiling snake, while his second solo, perched higher up in the soundfield plane, strikes like a cobra, playing out furiouser and furiouser until he reaches lightning-quick finger speed as the track begins to fade out. It's a textbook example of an artist knowing just when, and precisely how, to liberate his pre-curbed ferocity.
Repeat listens will also clue you in on just how the lyrics hint at things not directly said but that are certainly well known and recognized by all involved parties. If "On the Wrong Side" whets your Spatial Audio whistle, the rest of Lindsey Buckingham will most definitely fulfill your Atmos jones accordingly. When it comes to making compositional choices, Lindsey Buckingham is always on the right side.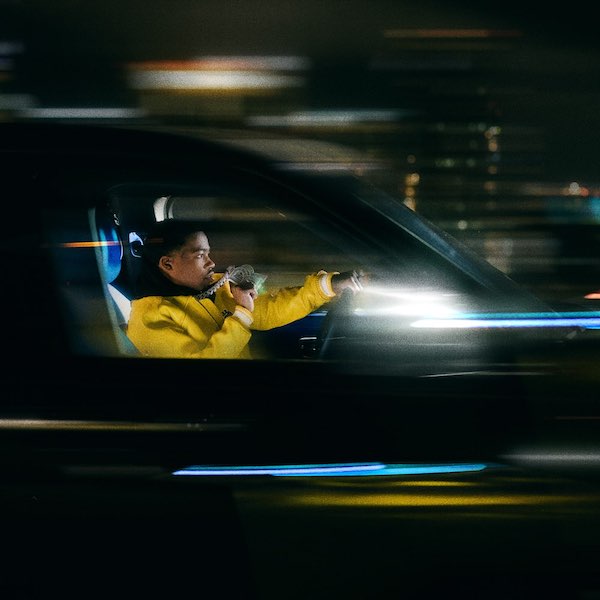 RODDY RICCH: "LATE AT NIGHT"
Over his brief career, young Compton rap superstar and streaming-numbers giant Roddy Rich has stressed quality over quantity as his content-providing M.O., and the hypnotic beats and stellar flow found on "Late at Night," the lead single from his second chart-topping studio album, December 2021'a Live Life Fast, reinforce that aesthetic to an RR, er, to a top-tier T—and it's absolutely killer in Spatial Audio too. Produced by master DJ/beatmaker Mustard (YG, Ty Dolla Sign), "Night" lays down the right bedspread for Ricch to shift gears overtop at will. The muted, swirling vocal-and-piano-only intro sets the table by way of a gnarled, baby-voiced falsetto of sorts before Ricch comes to the fore to begin spinning his tale, spitting out the verses front and dead-center before dropping back during the lofty, fully sung choruses.
Full-field listeners will relish Mustard's handling of all the track's musical elements, especially in the way he juxtaposes the snaps and claps to carry the beat. Nothing here appears to have any "set it and forget it" intent, as the shifting effect underneath the word "paint" lays clear. Certain percussive additives might remind the more muso-oriented among us of key elements in Howard Jones' mid-1980s hit "No One Is to Blame" as well as that of an R&B diva pop hit (or two) back in the day.
Ricch's repeated, featured "ride ride ride" vocal breaks move all around the soundfield with both lament and intent before dropping out to let Mustard work more of his magic with the recurring snaps and claps, thumping bass, and backwards percussive stabs accordingly. But then, the track hits a full dead stop, leaving you wanting more more more—or, at the very least, to ask Siri to play it again again again. Bottom line: The atmospheric platform Ricch and Mustard stake for "Late at Night" sure makes for some prime, top-down Spatial Audio listening at any point of the day or night.