As the lead track for this week's Spatial Audio File is very much a cosmic experience by its very nature, it served as a nice parallel for how truly great Atmos mixes can put you in a different listening space altogether—one that's fully enveloping and takes you on a journey outside of your normal, day-to-day environmental confines. Frankly, any time music can take you somewhere you usually aren't is something that's a-ok in my book.
As per my usual SAF M.O., each of these five tracks has been quite thoroughly test-driven aurally via personal deep-dive listening sessions on both my home system and headphones alike. It's hardly difficult to tell by now that I quite enjoy engaging with the very best offerings of Made for Spatial Audio and Dolby Atmos tracks found within the ever-enlarging Apple Music library in any listening experience locale I can.
That said, this week's five-spot of cosmically cool and universally immersive tracks are. . .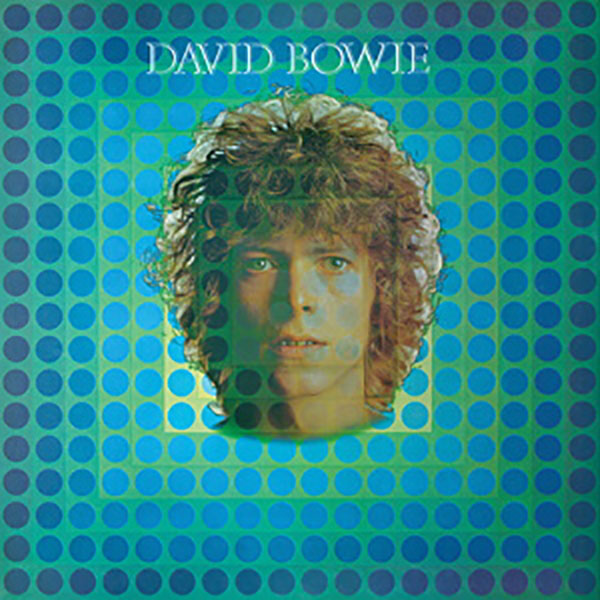 DAVID BOWIE: "SPACE ODDITY"

The legendary rock chameleon David Bowie truly came into his own as a visionary solo artist for the ages with his July 1969 gamechanging single "Space Oddity." It was but a mere harbinger for all the sonically amazing things to come from Aladdin Ziggy Starduke, right up until his final days on our fair planet. (Ok, so I mashed up some of his infamous nicknames there, but you know what they all are anyway.) And in Atmos, "Space Oddity" is simply, well, out of this world.
The track starts akin to a rocket launch preparation. Bowie's own low-key acoustic guitar intro starts quiet over in the right quadrant, with a descending bassline and militant drum taps responding over in the left. Resonating electric guitar riffs hang in the air at center left, then moving fully to the center as the volume gets louder before Bowie's voice emerges up high in the ether with that forever iconic opening line, "Ground Control to Major Tom."
Meanwhile, just slightly behind Bowie's voice is a buzzing instrumental figure that continues on up the middle. Bowie's vocal repeat of the opening line and the ones that follow it get split wide left and wide right, with his leftmost harmony slightly higher in register and his rightmost counter in a more normal, measured tone. As the vocal repeats continue, Bowie commences the verbalized countdown from the number 10 over in the left.
When he reaches the key word "liftoff" in the left, the main guitar riff does exactly that up the center and on high, with a full volume swell of instrumentation in all channels before Ground Control's lyrical response emerges, with keyboard guru Rick Wakeman's prominent Mellotron lines also floating high above the clouds. Cymbal crashes stay in the left while the vocal-style split remains true to the previous left/right designations. Oh, and does Bowie actually pronounce "capsule" as "capshuall here"? (You decide.)
Bowie's Major Tom response lines briefly sum to the center as he's "stepping through the door," then split back wide once he begins "floating in a most pecul-i-ar way." After that, you should begin to discern flute and string elements over to the right. The acoustic guitar break is center and right, with the ensuing handclaps responding at the left. The Mellotron and guitar solo section is loud and high and centralized in the sky before Major Tom reaches his outer-space vanishing Zen point ("She know-oh-ohs"!) Ground Control frantically asks, again and again, "Can you hear me, Major Tom?"—but we already know the answer. In the meantime, you can fully enjoy the all-around-you instrumental swirling of strings and other things that carries the rest of the song to the fade.
(Sidenote: If you really want to know more about Major Tom's ultimate cosmic fate, just cue up Bowie's August 1980 single "Ashes to Ashes," as well as February 1996's "Hallo Spaceboy," for more about all the man's travails/adventures.)
Planet Earth is blue, and one thing I can do right now is declare "Space Oddity" to be my out-of-this-world absolute favorite Made for Spatial Audio track of the week.
PORTUGAL. THE MAN: "FEEL IT STILL"

Indie-rock innovators Portugal. The Man (interruptive period in the name very much intended) embodied the very definition of a sleeper hit with their eventual Top 5 track "Feel It Still," the career-making retro-vibe single from their June 2017 album, Woodstock. In Atmos, all the feels of "Feel" are quite enticingly impactful.
An echo-laden bassline opens things high and wide up the middle while insistent cymbal rides swing to the left before John Gourley's falsetto-like vocals centrally chime in with, "Can't keep my hands to myself / Think I'll dust 'em off, and put 'em back on the shelf"—albeit with crisp, center-left handclaps now making themselves known between the first two lines before falling in behind the next one.
As Gourley moves into the next swinging verse, you may get the sense "Still" feels like a super-cool long-lost AM radio hit you've in fact known and loved forever, given its overall early/mid-'60s production vibes and especially the continual echoed effects and dramatic horn bleats—even if Gourley observes, "I'm a rebel just for kicks, now / Let me kick it like it's 1986." (Maybe you could subtract two full decades from that tally year, my friend.)
At any rate, be sure to listen for what I'll call the "Coleco sound" emanating behind the vocals in the early portion of the next verse, as the propulsive bassline is now nestled right behind Gourley in the middle. Subtle keyboard fills roll off to the center right, and everything drops out of the track briefly for dramatic effect when he gets to the next reading of the "rebel" line, which itself shifts somewhat slightly to the center left and then back again.
A ringing tone falls up and behind Gourley's vocals on the bridge, those horn stabs now popping in at center left. His breathy repeat of the line "Is it coming" feels like it's practically underwater as it perches above the field, before the falsetto rebel himself returns with no drums while the bass carries the rhythmic load. Oh, and if you're not repeating that earworm "rebel / kicks" lines to yourself by now, have your short-term memory bank checked.
One can't help but feel the weight of the full intent of "Feel It Still" in its gripping Spatial Audio incarnation, that's for sure.
KELLY CLARKSON: "FAKE PLASTIC TREES"

Pop-vocal dynamo Kelly Clarkson has garnered much-deserved acclaim for the rich content of her daytime TV talk show's regular Kellyoke segments—so much so that an even half-dozen of the best covers she's put her own inimitable stamp upon have been collected onto a new EP of the same name. One of Clarkson's many masterful interpretations on Kellyoke is her take on Radiohead's eclectic 1994 alt-rock hit "Fake Plastic Trees," which bears much sweet sonic fruit in Spatial Audio.
The track fades in with light acoustic guitar and mandolin strumming in the middle not long before Kelly enters on high with her breathy, all-field observation about "a green plastic watering can." Her full command of the extended vowel on the word "plastic" reminds us instantly why her vocal skills make her an acknowledged national treasure.
Strings come in on high to support the arrangement as the next verse unfolds, the song now in its full-on slow-build drama mode—in essence, a kissing-cousin to Radiohead's original but very much orbiting in Kelly's world at this point. Now marvel at the way she owns the phrase, "get rid of itself." If you don't know this song very well, you'll literally be on the edge of your seat to hear what she comes up with next. That's the mark of a world-class vocalist right there, folks.
When the strings spread out even wider still and a cymbal-ride fade-in leads into the next verse, the drama is very much earned and not overplayed. The added drumming instrumentation anchors the middle, dropping out when Kelly repeats the phrase, "It wears him out," and she evokes a level of world-weariness lesser singers don't even have in their vocal arsenals. And, yes, the extended "wears" should send chills down your spine too, for that matter. When Clarkson gets to the key line, "I could blow through the ceiling," that's when the height channel proves there's no limit to how high an intended payoff moment can really go.
Thanks to Kelly Clarkson's unbridled control of "Fake Plastic Trees," I vote for another volume of cool Kellyoke tracks be compiled forthwith, and then immediately get the full Atmos treatment to see where she'll take us all next.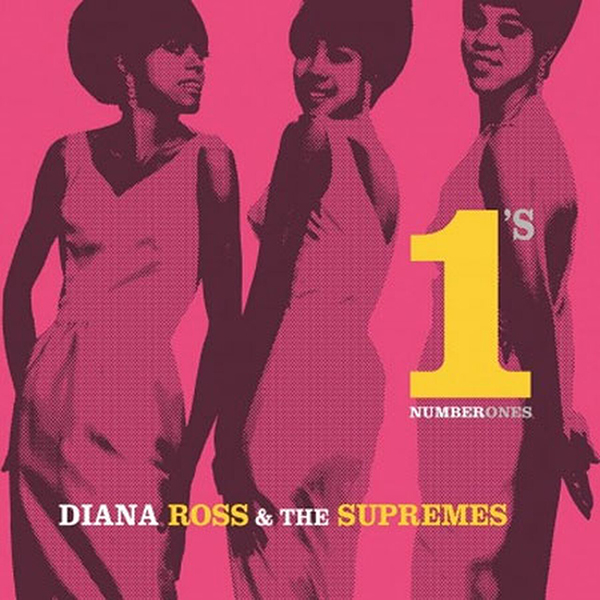 DIANA ROSS & THE SUPREMES: "YOU KEEP ME HANGIN' ON"

Motown legends Diana Ross & The Supremes were true pioneers of just what '60s girl groups could both aspire to and achieve. Their reading of "You Keep Me Hangin' On," the chart-topping 1966 single masterfully written by the unbeatable Dozier-Holland-Dozier team, is but one of the many top-shelf chart-topping entries on their The No. 1's compilation, and it soars to even newer heights in Atmos.
A Morse code-inspired guitar jangle opens the track on the left, then moves to the right as a supportive organ line takes root in the middle, the guitar riff ping-ponging back and forth a few more times before a dramatic, centralized drum hit sets the table for Diana Ross to enter on high with the pleading opening line, "Set me free / Why don't you babe?" As Ross continues to assert her case throughout the first verse, a tambourine hit backs her up—more evidence of how the ace backing musicians known collectively as The Funk Brothers were doing what they did best for essentially all Motown releases, right on into the early '70s.
Rattling percussion resides just to the right of Ross and the vocal blend of those amazing Supremes when their multitracked vocals first get to the title phrase, replaced by the tambourine when the pleading lines resurface next. An "ooh-ooh-ooh" or two (or three) begin to roll in behind the leads only slightly back in the mix, shifting to a longer-held "ooh" somewhat behind Ross' out-front questioning, "You say when we broke up / You still just wanna be friends." The semi-spoken payoff line, "And there ain't nothin' I can do about it" leads into a heavenward call-and-response "whoah-ohh ohh-ohh" segment more prominent in the mix than the previous background "oohing" was.
The percussive ramble-tamble returns center-right as The Supremes stake their ground, getting to the "Go on / Get out, get out of my life" kiss-off run near the end, with the Morse code-like guitar jangle adding an able assist center left and on high.
Trust me—you can hang your hat on how well "You Keep Me Hangin' On" will set your listening free in Spatial Audio.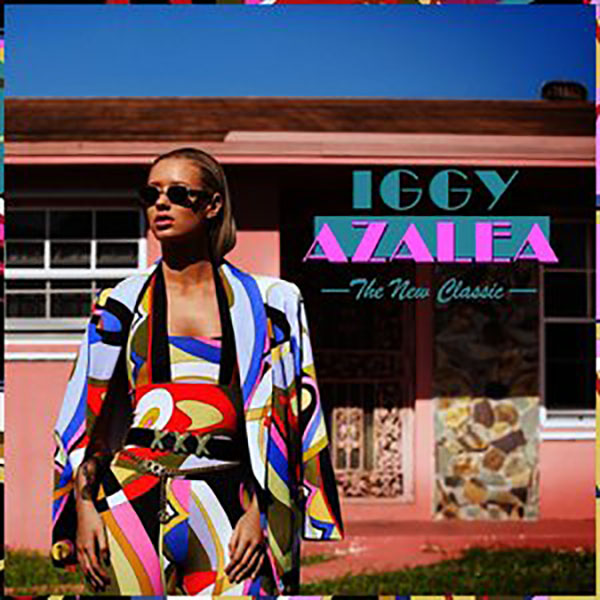 IGGY AZALEA: "FANCY (FEAT. CHARLI XCX)"

Australian rapper Iggy Azalea enlisted British singer Charli XCX to join in on her declarative electro-pop party on "Fancy," the still-enticing No. 1 single from February 2014's still-vital The New Classic—and it's even more engaging in Atmos.
That instantly recognizable three-note "Fancy" keyboard riff opens the track up on high, a slight echo on each note as they're held and extended, ultimately taking a beat before Iggy chimes in with, "First things first / I'm the realest." The keys go wide and Iggy now owns the middle field, as Charli XCX's short responses at the end of certain lines wrap around her in a way you don't want to mess with.
As the verses unfold and Iggy sneers into her flow, a sampled male-vocal "hey" repeats a good bit over to the left of center while sampled percussive slaps take residence in the middle when Iggy directs/suggests, "Champagne spillin' / You should taste it." Then Charli takes over to sing the full-on "fancy" chorus, the British equivalent to a Gwen Stefani guest spot, with sampled drops spilling down and off to the left from the heights.
On the next verse, the male "heys" are louder in the mix and closer to the center, though Iggy continues to dominate the field, the "heys" and percussion falling away when she gets to the "who dat" sequence, now backed only by the split-wide keys. Also note how she twists the pronunciation of "throw." Charli returns on high for the multitracked chorus and the hotel suggestioning, reinforcing the track's overall swagger to the last, repeat-echoed "oh" at the end of "blow."
When Iggy returns to give us her final name-spelling lesson up in the centralized ether as her "who dats" spread off to each corner, we know exactly who she is, especially when she and Charli XCX get together. In short, "Fancy" is chockful of high-grade, high-energy, high-class struttin' in Atmos.
Related:
HOW TO GET THE MOST OUT OF SPATIAL AUDIO

For more about the specs, gear, and setup options you'll need to experience the very best of the ever-expanding Apple Music universe of fully immersive Made for Spatial Audio Dolby Atmos mixes, go here.
FURTHER LISTENING

Still want more Made for Spatial Audio options to listen to before an all-new Spatial Audio File returns next Friday? Go to Apple Music: Spatial Audio Relations to get an additional all-channel fill.