Picture
Sound
Extras
Guy is an NPC (non-player character) in the hit video game, Free City. He "lives" a happy but chaotic life as the game's active player characters, identifiable by their sunglasses, ravage the city. The NPCs simply go about their business as best they can in the only world they know.
But when Guy encounters Sun-glasser Molotov Girl, he's smitten and swipes a pair of those magic shades. His life is turned upside down, and with all the powers of the sunglass brigade he seeks to both win her over and do good rather than simply create mayhem.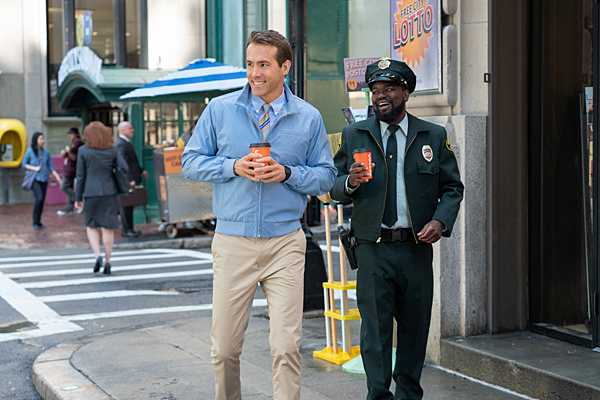 Guy soon becomes a media sensation as the heroic Blue Shirt Guy. The outside world is glued to their computer screens, fascinated by Guy's now self-generated experiences that pin-ball between humor, romance, and pathos. But such random alterations in the game's programming would imply that Guy is the first example of true artificial intelligence. It can't be happening, but it is, producing a real-world tug of war between the programmers and their grasping, looney-tunes boss, Antwon. If all of this sounds convoluted and derivative of other arguably better films (The Matrix, The Truman Show, Ready Player One, etc.), it is. It kept me scratching my head, trying (with limited success) to make sense of everything.
The 4K/HDR10 video here is gorgeous—pin-sharp and vividly (but not overly so) colorful. The game's landscapes and the real-world elements are, with rare exceptions, brightly lit. I was seldom conscious of HDR highlights, but the HDR did produce a palpable, lived-in reality that regular HD/SDR can't quite equal—as odd as that sounds when much of the movie takes place inside a video game!
The soundtrack features the incessant gunfire endemic to Free City has its share of the bass explosions. But like many recent video releases from Disney (which now owns 20th Century Studios) the sound was recorded at a low level that factor had me cranking the volume up by several dB. Atmos height effects are used sparingly; the real soundtrack star here, for me, was the music score, which featured expertly recorded orchestral elements that provide a strong sense of envelopment.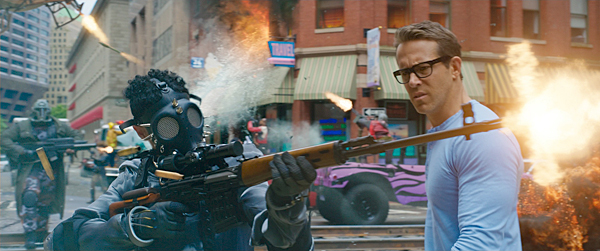 While some of Free Guy's extras (only on the regular HD Blu-ray) aren't special (deleted or extended scenes, trailers, and a gag reel), they're saved by several "making of" shorts. The best of these provides a detailed breakdown of the Dude vs. Guy fight sequence and a look at the design of Free City.
Ultra HD Blu-ray
Studio: Disney, 2021
Aspect Ratio: 2.39:1
HDR Format: HDR10
Audio Format: Dolby Atmos with TrueHD 7.1 core
Length: 115 minutes
Director: Shawn Levi
Starring: Ryan Reynolds, Jodie Comer, Taika Waititi