The acquisition of Bandcamp by Epic Games could lead to some quite intriguing, game-embedded music-streaming opps that could further enhance the already large appeal of the
Fortnite
franchise and its Soundwave Series.
Tech company acquisitions almost always garner an audible gasp — and/or at least a snarky #hashtag assessment and/or upwardly trending meme — bemoaning the almost certain disconnected corporate-generated creative "intervention" that more often than not tends to dilute the power of brands we've come to love and depend on for our entertainment, informational, and/or personal values-related needs. ("CNN Minus," anyone? Ach, we hardly knew ye. . .)
That said, an infusion of capital and other associated brand-expanding resources can sometimes lead to a better, stronger product overall — witness how SiriusXM became a much, much better satellite radio service once the two competing companies joined forces, for example.
With all that in mind, we here in the Stream On universe were intrigued to see when, back in March, the announcement came from on high that gaming giant Epic Games had acquired web-based music portal Bandcamp. Since that initial announcement, both entities have been relatively radio-silent about their potential cross-pollination plans.
At least at the outset, each side said all the right things about staying true to their respective core values, such as sharing a vision of constructing "the most open, artist-friendly ecosystem in the world," according to Bandcamp's CEO Ethan Diamond. Given Epic Games' relatively non-hostile acquisitional history and Bandcamp's indie-artist-nurturing background, I'll give them the benefit of the doubt — for now, at least.
Though my own allotted gaming time is deliberately capped, I have indeed enjoyed one Epic Games flagship venture in particular, and I'm sure a good number of you also have and probably still do — namely, the irresistible multiplayer juggernaut battle royale/survivor game that is Fortnite. Besides the actual pulse-pounding game experience itself, I have enjoyed finding my way to the music interactivity elements via party royale (a feature albeit temporarily disabled at the time of this writing), the violence-free island featuring both a concert stage and a theater space — and a locale where I've probably spent more time than actually playing the game itself anymore, even though Fortnite offers a picture-in-picture multitasking feature.
Artists like Diplo, Steve Aoki, Deadmu5, Kenshi Yonezu, and Dominic Fike have all showed up on the island for brief livestreamed sets — sets that complemented bigger in-game performances from acts like Marshmello, Ariana Grande, and Travis Scott. (Incidentally, Scott's headline-grabbing, island-stomping event garnered 12.3 million concurrent players, so they must be doing something right.)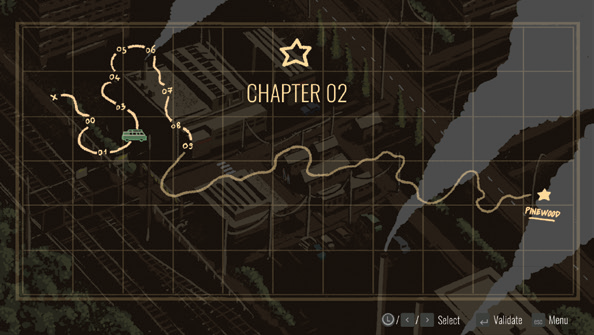 Last summer, in Fortnite Creative mode, the (all-lowercase) English upstart band dubbed easy life pulled off, shall we say, quite the Dali-esque concert experience, using London's famed O2 Arena as the main performance backdrop for about 20 minutes of madcap sandboxed action. This level of island creativity shows how the sky's the limit in Fortnite for integrating music, and the new Bandcamp alliance could certainly be utilized to filter other indie acts into the game's virtual performance space.
Incidentally, the recently instituted Soundwave Series is another key Fortnite interactive in-game feature streaming music fans should tap into, post-haste. Egyptian vocalist Mohamed Hamaki kicked off the Soundwave Series last fall, with Australian singer/songwriter Tones And I, Brazilian rapper Emicida, Japanese vocalist/producer Gen Hoshino, and French-Malian singer Aya Nakamura following suit. Frankly, this is an area where the Bandcamp ecosystem could really hold sway, considering the various playlist and radio elements already in place in Fortnite.
Meanwhile, A Musical Story, an Epic Games offering under the single-player music umbrella, is a perfect dual service-intersection point, imo. (The base game runs $14.99; the digital deluxe version is $24.99.) A Musical Story follows a character named Gabriel, who's seeking to reconnect to his past musical life that has a decided 1970s flair to it — and this game could be expanded into a broader feeder series to involve not only multiple players, but also engage Bandcamp artists to become the game's soundtrack providers.
Yes, I know the Musical Story game developers have their own original music creators invested in the game, but just think how next-gen and/or spinoff versions could tie into things like the recently reinstated Bandcamp Fridays, when Bandcamp waives its revenue share and artists get more of the generated income that day.
From the audio geek side of things, Bandcamp streams tend to be available at V0 MP3 320kbps, though plenty of Bandcamp artists offer high-quality purchase options such as FLAC, WAV, and ALACM4A downloads. Even better, certain Bandcamp artists like prog supergroup Stick Men provide 24-bit/96kHz 5.1 surround sound downloads as well.
However things suss out, here's hoping the new Epic Games/Bandcamp axis portends greater aural-related streaming opps ahead. May they inspire results that avoid hip hashtags like #epicfail but lean more toward #epiccamprules.
THE AUTHOR
Mike Mettler, a.k.a. The SoundBard, is the music editor of Sound & Vision.