Okay, it's time to take a break from shopping those Black Friday deals popping up everywhere and check out
Sound & Vision
's Top Picks for November. Topping the list are two TVs at different price levels — one OLED, the other LCD. Both have been discounted in advance of the biggest shopping day of the year and are well worth a look if a new TV is on your holiday shopping list.
We're also delighted to add a new upscale A/V receiver to our list of top-performing gear and report that the endangered category of high-quality Blu-ray players received a major boost with the release of two upscale models from a French company you never heard of, both well-deserved Top Picks. As you work on whittling down your shopping list, good luck hunting down that ultimate deal. And from the staff of S&V, best wishes for a happy and healthy Thanksgiving.
Vizio M70Q7-J03 LCD Ultra HDTV: $1,000
Cruising Black Friday TV deals? Why not start with Sound & Vision's latest Top Value Pick. As of this writing, Vizio has knocked a couple hundred bucks off the price of the M70Q7-J03 LCD Ultra HD TV, making it quite a bargain at $800. The 70-inch set has everything most of us will need, including four game-ready, low-lag HDMI inputs, one with enhanced Audio Return Channel (eARC), support for Dolby Vision and HDR10+ high dynamic range (HDR), and voice control via Siri, Google Assistant, and Alexa.
The TV is based on Vizio's excellent SmartCast platform, which provides ready access to a stable of popular streaming services, including Netflix, Disney+, AppleTV+, and Amazon Prime Video. The home screen also puts hundreds of free streaming channels, including live TV, at your fingertips courtesy of Vizio's WatchFree+ app.
Getting down to business, veteran TV reviewer Tom Norton evaluated picture quality using a variety of HD and 4K movies. Though he was generally pleased, he noted that performance improvements could be had for those willing to pay quite a bit more — hence the Top Value designation. Cueing up the black/shadow-detail torture test otherwise known as Harry Potter and the Deathly Hallows: Part 2 on Ultra HD Blu-ray, he noted "the almost continuous gloomy look of the film's final hour was impossible to criticize" — notable for an LCD set. "Jumanji: The Next Level didn't disappoint either, with impressive highlights in both the brightest and darkest scenes. And Pixar's animated Coco looked even more stunning, offering up subtle detail and brilliant, eye-popping color."
AT A GLANCE

Plus

Good image contrast
Crisp picture detail
Affordable price

Minus

Limited off-center viewing angle
Limited HDR brightness
Cluttered screen interface
Full Review Here (posted 11/10/21)
Reavon UBR-X100 and UBR-X200 Ultra HD Blu-ray Players: $799, $1,699
The world has embraced streaming yet plenty of stubborn, disc-collecting videophiles still turn to 4K Blu-ray for the last word in audio and video performance, refusing to abandon the shiny discs. You might be one of them and, if so, you know all too well that high-quality disc players have all but disappeared from the market. Good news: From Reavon, a startup out of France, comes not one but two new high-end 4K Ultra HD Blu-ray players. The tagline on Reavon's home page says it all: "Your movie collection deserves the best."
Reavon's UBR-X100 ($799) and its up-market sibling, the UBR-X200 ($1,699), are based on the latest version of the MediaTek reference video processor that formed the heart of 4K players from Oppo, the beloved brand that abruptly exited the business in 2018. Stepping up to the X200 gets you a more robust power supply plus analog RCA and balanced XLR outputs and a 7.1-channel RCA output alongside the standard HDMI and optical/coaxial digital connections. The extra 900 bucks also elevates you to "universal disc player" status with the ability to spin DVD-Audio discs and SACDs, which are still released regularly by boutique audiophile labels.
In addition to playing high-res audio files and supporting Dolby Vision and HDR10 high dynamic range (HDR), both players are nimble and deliver performance Kris Deering described as comparable to Oppo's fabled players and Panasonic's outstanding DP-UB9000, even if they don't quite reach the gold standard Oppo players achieved (they don't support multi-aspect ratio screens and offer only rudimentary tone mapping, for example). The unexpected arrival of two upscale Blu-ray players at a time when dime-a-dozen players are about all you can find, is a welcome development.
AT A GLANCE

Plus

Reference-quality video
Universal disc playback (UBR-X200)
Pure Direct output

Minus

No DVD-Audio or SACD support (UBR-X100)
Build quality lags that of other flagship players
Interface needs polish
Full Review Here (posted 11/3/21)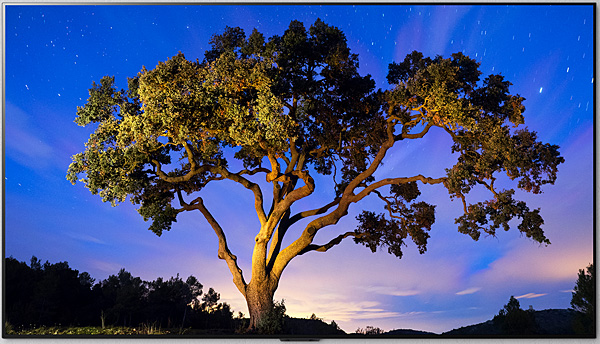 LG 65G1PUA OLED Ultra HDTV: $2,800
For anyone who's been thinking about replacing an aging LCD TV with a super slim 4K OLED set, LG's new "Gallery Design" G1 series TV could be your ticket, especially considering you can get it for the Black Friday price of $2,400 as of this writing. Guaranteed to deliver the vivid color and excellent contrast we've come to expect from OLED, the G1 is built around LG's WebOS smart TV platform and features the brand's top image processor in addition to being equipped to display a variety of "framed" artwork when the TV is turned off (beats a black screen).
More significant, the G1 reaches new heights in OLED picture quality thanks to LG's new "evo" panel, which is notably brighter than the best of the brand's previous OLED models, and supports both Dolby Vision and HDR10+ high dynamic range (HDR). The TV is also ready for fast-paced gaming and able to receive over-the-air HD broadcasts, a feature not found on all TVs today and one embraced by many during the height of last year's pandemic lockdowns.
TV maven Tom Norton marveled at the G1's ability to navigate dark scenes without the dreaded black crush. "Watching Jumanji: The Next Level, the differences between the bright sunlit desert, the snow-covered mountains, and the night scenes in the frontier town were brilliantly resolved," he wrote, adding "Oblivion's bright HDR highlights were a stand out. Darker scenes were also handled superbly, particularly the one where Jack descends into the underground library in search of a missing drone." If the G1 suits your budget, there's no reason to wait any longer.
AT A GLANCE

Plus

High peak brightness for an OLED
Unrestricted viewing angle
Vivid color and powerful contrast

Minus

Remote control can be confusing
Cluttered smart TV home screen
Full Review Here (posted 11/17/21)