Looking back at
Sound & Vision
's Top Picks so far in 2022, speakers figure prominently into the mix, starting with a tower-based home theater ensemble that delivers the goods without draining your wallet. The lineup also includes a stately set of towers from a prominent German brand hoping to make a comeback in the U.S. and high performance subwoofers in two price categories — one from a well-known brand, the other from a name you probably don't know. The odd man out is a new mid-priced AV receiver from Onkyo that can do just about everything you need it to do…except pop the popcorn.
Monolith By Monoprice Encore T6 Speaker System: $1,410 (as tested)
The hits just keep coming from Monoprice, the one-time accessory company that has evolved into a full-on maker of quality A/V gear. The five-piece T6 speaker system delivers a remarkably high level of performance for the remarkably reasonable price of $1,400, which gets you two sizable tower speakers, a center-channel speaker, and a pair of two-way surround speakers — all tonally matched. We were so impressed with the system (which we actually reviewed late last year), that we named it our Top Value Pick of the Year for 2021.
Whether listening to music on SACD or watching movies on Blu-ray, reviewer Dan Kumin was impressed, even captivated by what he heard. He went so far as to describe a multichannel recording of the San Francisco Symphony performing Aaron Copland's "Symphony for Organ" as "thrillingly real" and deemed the tower speakers capable of producing respectable bass and playing lower than several similar sized towers he has recent experience with. For movies or even live sports, Kumin marveled at the system's "highly cohesive front stage" and "wonderfully enveloping" sound.
While he missed having a dedicated subwoofer to reproduce the lowest of lows for "real cinematic impact," Kumin remained impressed with the T6 towers' ability to render the bus/train crash scene in the remastered version of 1993's The Fugitive with satisfying impact: "I suspect they'll come close enough to keep a significant segment of listeners happy." Performance-minded shoppers who are on a budget can hardly go wrong with the T6 ensemble, especially when you consider Monoprice's 30-day money-back guarantee.
AT A GLANCE

Plus

Very accurate, natural tonal balance
Impressive bass extension
Remarkable center-channel off-axis consistency and timbral match with towers

Minus

Towers are sensitive to placement
Some non-linearities at loudest playback levels
Generic looks (grilles-on)
Full Review Here (posted 1/12/22)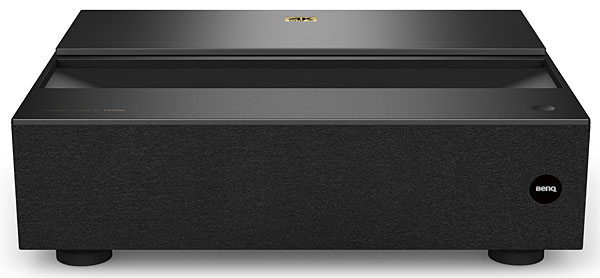 BenQ V7050i 4K DLP Laser TV Projector: $3,499
Though BenQ is late to the party, it first ultra-short throw (UST) projector was well worth the wait. The V7050i is bright enough for watching sports in the light of day and provides useful features for optimizing picture quality: two Filmmaker Modes — one for standard-dynamic-range (SDR) viewing, the other for high-dynamic range (HDR) content — a wide color gamut filter for conveying the full DCI-P3 color space, an HDR-Pro mode for enhancing the look of 4K/HDR images, and adjustments for color and gamma. Unlike traditional projectors, this DLP model provides access to a wealth of streaming apps through a USB dongle that plugs into one of its HDMI ports. And in true UST fashion, you only have to scoot the projector a few inches from the wall to get a huge image (6 inches away gets you an 88-inch (diagonal) image, 8 inches a 101-inch image).
To get a handle on the V7050i performance in different environments, reviewer Al Griffin set up the projector in a sun-lit space before retiring to his light-controlled theater room. For the casual viewing part of the evaluation, he was impressed with the brightness and clarity of the image on a sunny day with the overhead lights on and blinds open. Moving to the theater space, Griffin experimented with the picture enhancement features and noted a welcome boost in contrast with HDR-Pro engaged while watching 2001: A Space Odyssey on 4K Ultra HD Blu-ray. He was also impressed with the projector's ability to adapt to different dynamic-range levels while delivering fantastic detail and a vivid sense of depth on Spider-Man: Into the Spider-Verse and Guardians of the Galaxy. All in all, the V7050i is an impressive entry into a category that continues to grow rapidly in popularity.
AT A GLANCE

Plus

Ample brightness
Contrast-boosting HDR-Pro feature
Vivid color and detail
Living room-friendly design

Minus

Wide Color Gamut filter dramatically reduces light output
Relatively high fan noise in Normal Light mode
No integrated Netflix streaming
Full Review Here (posted 1/19/22)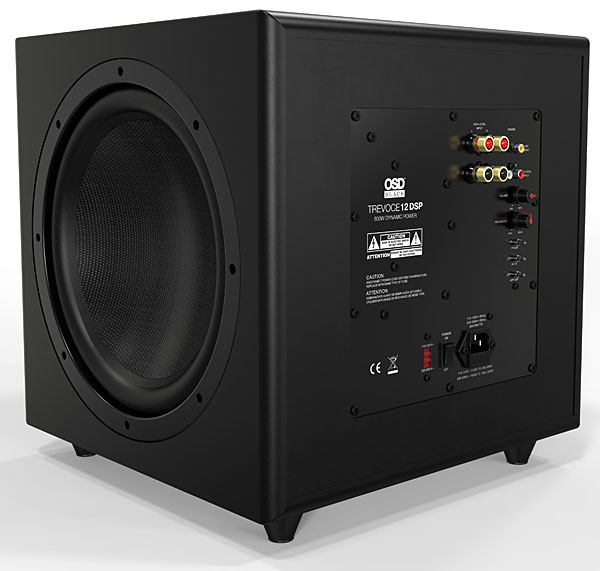 OSD Black Trevoce 12 EQ DSP Subwoofer: $600
If you don't know much about OSD Audio (OSD is short for Optimal Speaker Design), it might be time to start paying attention. We were caught off guard by the clean, deep bass emanating from the $200 Nero TubeBass 10 subwoofer we reviewed last year. This time, we stepped up to the current $600 flagship in OSD's Black series and were not disappointed. (OSD is planning to launch a $799 model with a 15-inch driver in the near future.) The Trevoce 12 EQ DSP has a lot to offer for 600 bucks: It mates a 12-inch woofer with two side-facing passive radiators, app controllable DSP with 25-band parametric equalization, and an 800-watt amplifier in a manageable 15-inch cube. There are also standard crossover, volume, and phase controls but you probably won't use them once you fire up the app.
Reviewer Al Griffin subjected the subwoofer to dual torture tests — one in a system set up for music, the other in a home theater dedicated to movie watching. The Trevoce 12 rendered the bass swells on Steven Wilson's "King Ghost" (The Future Bites) in a clean, dynamic manner and was able to convey the immense power of the deep synth-bass lines on "Valley" from The Orb's 1995 electronic album Orbus Terrarum. "I was impressed with how much of it I was hearing," Griffin noted, adding: "I was also able to push the volume to near-uncomfortable levels without losing clarity."
Movie time was every bit as impressive. When the plane gets hijacked and smashes into a hangar in the 2020 sci-fi action thriller Tenet, the impact was palpable, and Ludwig Göransson's droning, bass-heavy score was rendered in an appropriately dynamic manner — one that created the extreme tension the composer was no doubt going for. If you like the idea of nuanced performance from a subwoofer with an arsenal of controls that lets you really dial in the bass, the Trevoce 12 EQ DSP is well worth a look and listen.
AT A GLANCE

Plus

Deep bass from a compact design
DSP and app control

Minus

Control app not user-friendly
Unreliable auto on/off function
No wireless connection option
Full Review Here (posted 1/26/22)