Time for a new set of speakers or subwoofer? An AVR with the latest features? Or maybe it's time to bring your audio setup into the 21st century with a new music streamer. Wherever your home entertainment path is leading, we're here to help make your excursion a little easier. In the following six pages we present capsule reviews of more than two dozen products — all awarded
Sound & Vision
Top Picks in recent months. We guarantee at least one of them will catch your eye — and your imagination.
TVs & Projectors
Vizio M70Q7-J03 LCD Ultra HDTV: $1,000
Looking for a great TV deal? Why not start with a Sound & Vision's Top Value Pick. Making an already sweet deal even sweeter, Vizio has knocked a couple hundred bucks off the price of the M70Q7-J03 LCD Ultra HD TV making it a extraordinary bargain at $800. The 70-inch (!) set has everything most of us will need, including four game-ready, low-lag HDMI inputs, one with enhanced Audio Return Channel (eARC), support for Dolby Vision and HDR10+ high dynamic range (HDR), and voice control via Siri, Google Assistant, and Alexa.
The TV is based on Vizio's excellent SmartCast platform, which provides ready access to a stable of popular streaming services, including Netflix, Disney+, AppleTV+, and Amazon Prime Video. The home screen also puts hundreds of free streaming channels, including live TV, at your fingertips courtesy of Vizio's WatchFree+ app.
Getting down to business, veteran TV reviewer Tom Norton evaluated picture quality using a variety of HD and 4K movies. Cueing up the black/shadow-detail torture test otherwise known as Harry Potter and the Deathly Hallows: Part 2 on Ultra HD Blu-ray, he noted "the almost continuous gloomy look of the film's final hour was impossible to criticize" — notable for an LCD set. "Jumanji: The Next Level didn't disappoint either, with impressive highlights in both the brightest and darkest scenes. And Pixar's animated Coco looked even more stunning, offering up subtle detail and brilliant, eye-popping color." Not bad for 800 bucks.
AT A GLANCE

Plus

Good image contrast
Crisp picture detail
Affordable price

Minus

Limited off-center viewing angle
Limited HDR brightness
Cluttered screen interface
Full Review Here (posted 11/10/21)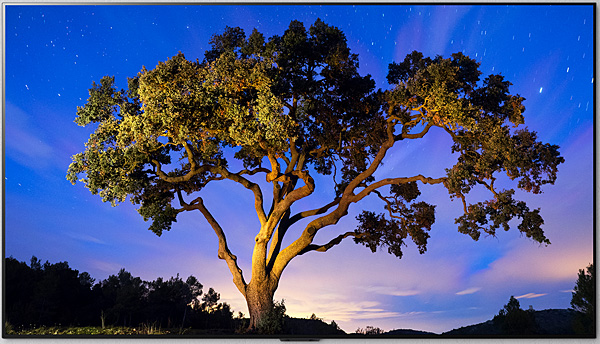 LG 65G1PUA OLED Ultra HDTV: $2,800
For anyone who's been thinking about replacing an aging LCD TV with a super slim 4K OLED set, LG's "Gallery Design" G1 series TV could be your ticket, especially considering you can get it for $2,300 as of this writing. Guaranteed to deliver the vivid color and excellent contrast we've come to expect from OLED, the G1 is built around LG's WebOS smart TV platform and features the brand's top image processor in addition to being able to display "framed" artwork when the TV is turned off (beats a black screen).
More significant, the G1 reaches new heights in OLED picture quality thanks to LG's new "evo" panel, which is notably brighter than the best of the brand's previous OLED models, and supports both Dolby Vision and HDR10+ high dynamic range (HDR). The TV is also ready for fast-paced gaming and able to receive over-the-air HD broadcasts, a feature that's no longer standard on today's TVs.
TV maven Tom Norton marveled at the G1's ability to navigate dark scenes without the dreaded black crush. "Watching Jumanji: The Next Level, the differences between the bright sunlit desert, the snow-covered mountains, and the night scenes in the frontier town were brilliantly resolved," he wrote, adding "Oblivion's bright HDR highlights were a stand out. Darker scenes were also handled superbly, particularly the one where Jack descends into the underground library in search of a missing drone." If the G1 suits your budget, there's no reason to wait any longer.
AT A GLANCE

Plus

High peak brightness for an OLED
Unrestricted viewing angle
Vivid color and powerful contrast

Minus

Remote control can be confusing
Cluttered smart TV home screen
Full Review Here (posted 11/17/21)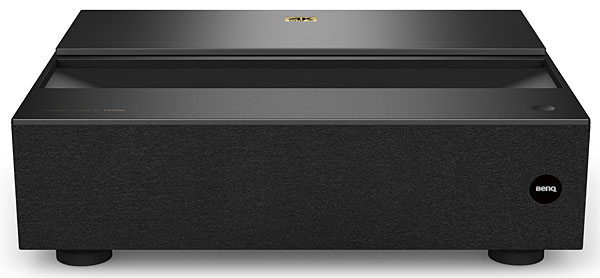 BenQ V7050i 4K DLP Laser TV Projector: $3,499
Though BenQ is late to the party, it first ultra-short throw (UST) projector was worth the wait. The V7050i is bright enough for watching sports in the light of day and provides useful features for optimizing picture quality: two Filmmaker Modes — one for standard-dynamic-range (SDR) viewing, the other for high-dynamic range (HDR) content — a wide color gamut filter for conveying the full DCI-P3 color space, an HDR-Pro mode for enhancing the look of 4K/HDR images, and adjustments for color and gamma. Unlike traditional projectors, this DLP model provides access to a wealth of streaming apps through a USB dongle that plugs into one of its HDMI ports. And in true UST fashion, you only have to scoot the projector a few inches from the wall to get a huge image (6 inches away gets you an 88-inch (diagonal) image, 8 inches a 101-inch image).
To assess performance in different environments, reviewer Al Griffin set up the V7050i in a sun-lit space before retiring to his light-controlled theater room. For the casual viewing part of the evaluation, he was impressed with the brightness and clarity of the image on a sunny day with the overhead lights on and blinds open. Moving to the theater space, Griffin experimented with the picture enhancement features and noted a welcome boost in contrast with HDR-Pro engaged while watching 2001: A Space Odyssey on 4K Ultra HD Blu-ray. He also loved that the projector was able to adapt to different dynamic-range levels while delivering fantastic detail and a vivid sense of depth on Spider-Man: Into the Spider-Verse and Guardians of the Galaxy. All in all, the V7050i is an impressive entry into a category that continues to grow rapidly in popularity.
AT A GLANCE

Plus

Ample brightness
Contrast-boosting HDR-Pro feature
Vivid color and detail
Living room-friendly design

Minus

Wide Color Gamut filter dramatically reduces light output
Relatively high fan noise in Normal Light mode
No integrated Netflix streaming
Full Review Here (posted 1/19/22)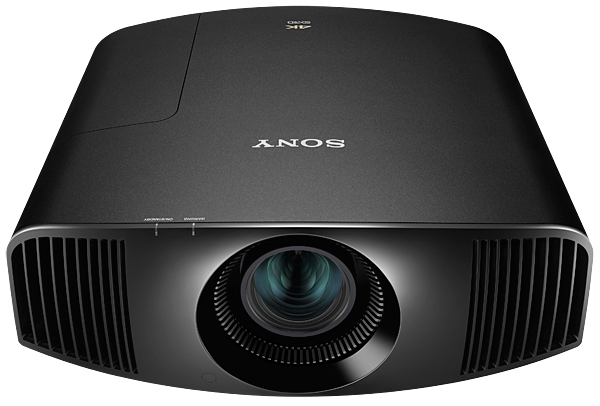 Sony VPL-VW325ES 4K LCOS Projector: $5,499
An update of the entry-level VW295ES 4K projector we reviewed back in 2018, Sony's VPL-VW325ES brings a few new features into the fold but, like its predecessor, is still best suited for use in home theater rooms that can be darkened. In addition to a number of useful features that carry over from the 295ES — including an input-lag-reduction mode for gaming, 2.06x powered zoom lens, powered lens shift, and the excellent Cinema Film 2 mode — the most notable upgrade is the projector-optimized version of Sony's excellent X1 picture processor, which analyzes images scene by scene to enhance contrast and detail.
Positioning the VW325ES 14 feet from his 92-inch (diagonal) screen, reviewer Al Griffin found it easy to adjust the picture and then calibrate it, thanks to the accuracy of the Cinema Film 2 setting. "After fine-tuning brightness/contrast, calibrating grayscale, and tweaking Reality Creation settings to eke out that very last ounce of detail, the picture looked nothing short of fantastic with most discs and video streams," he wrote, noting the projector was "happiest in a dark room," especially when watching sports.
Streaming the animated film Encanto in 4K/HDR over Disney+, Griffin was mesmerized by the bright, rich color. "Bright highlights looked intense, though not overly aggressive, and black backgrounds in the night scenes came across as thoroughly solid." Watching Dune on Ultra HD Blu-ray, he marveled at the detail and texture of the uniforms and fabric capes and called the film's special effects "stunningly realistic." The Sony VW325ES is the least expensive true 4K projector you can buy and it's a great all-around choice for movie fans who don't want to spend a fortune.
AT A GLANCE

Plus

Excellent detail
Vivid color reproduction
Motorized focus, zoom, lens shift

Minus

Relatively limited light output
No dynamic iris
Basic HDR tone-mapping adjustment
Full Review Here (posted 3/2/22)