Top Picks for the holiday month of December include an advanced wireless speaker system, 12-terabyte movie server, and spectacular 8K video projector at prices ranging from $2,000 to $25,000. But don't despair, we're also highlighting a trio of audio products that can be had for considerably less, including an outstanding Bluetooth speaker system that sells for $250 and a versatile hi-res streamer you can pick up for $600.
We hope the holiday season finds you enjoying a new home entertainment toy or two and, if not, there's still time to kick off the New Year with a coveted piece of A/V gear. From the staff of Sound & Vision: Here's to a happy, prosperous, and Covid-free 2022.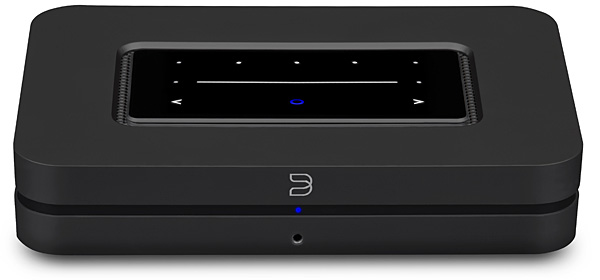 Bluesound Node Streaming DAC: $599
Whether you're looking to bring a beloved vintage audio system into the 21st century or boost the resolution potential of your streaming setup to 24-bit/192kHz and make it available anywhere in the house, Bluesound's compact Node is easy to operate and provides connection flexibility with the promise of delivering first-rate sound quality at a reasonable price.
The streamer is based on the company's excellent BluOS platform, which permits the simultaneous distribution of 24-bit audio to up to 64 devices in addition to supporting AirPlay 2, Bluetooth aptX HD, and voice control via Amazon Alexa and Google Assistant. The BluOS Controller app is easy to set up and use and well-equipped, providing ready access to Tidal, Qobuz, Amazon Music, Spotify, and a number of other streaming services. It's also Roon Ready and offers a generous selection of analog and digital inputs — including HDMI eARC (enhanced Audio Return Channel) — plus a dedicated subwoofer output and headphone jack.
Reviewer Al Griffin was struck by the Node's connection flexibility and ability to deliver sound that is "impressively wide and enveloping." The stereo mix of "King Ghost" from the new Steven Wilson album The Future Bites streamed in 24/96 FLAC over Qobuz was a standout. "I was impressed by how spacious the stereo track sounded…I heard clear delineation between the various vocal strains, including Wilson's near-spoken-word delivery, a soaring falsetto during the chorus, and sampled dialogue. Synthesizers also had a rich, pulsing quality, and the dense, tall, IMAX-like sonic presentation I heard [listening to the Dolby Atmos mix] in my theater was retained." Doesn't get much better than that.
AT A GLANCE

Plus

Powerful, easy to use control app
Multiple input and output connections
Roon Ready and AirPlay 2-compatible
Affordable price

Minus

Hardware remote not included
Full Review Here (posted 12/8/21)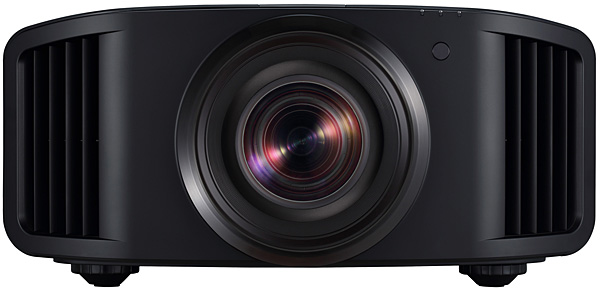 JVC DLA-NZ9 8K D-ILA Projector: $25,000
Are you ready to jump into the 8K game and do it the right way — that is, projecting pristine images on a massive screen to mimic, even exceed the thrill of watching a Hollywood blockbuster in a topnotch movie theater? If so, the DLA-NZ9 projector will help you get you there but the price of admission is steep at 25 grand. The good news: You will own one of the best home theater projectors in its price class and one of the first with HDMI 2.1 inputs to support bandwidths up to 48Gbps, enabling 4K video at 120 frames per second (fps) and 8K at 60fps. The NZ9 is also the first projector to support HDR10+ high dynamic range (HDR) in addition to JVC's excellent adaptive tone mapping algorithm, which automatically adjusts light levels based on incoming metadata.
A follow-up to the DLA-NX9 that netted a Sound & Vision Top Pick in 2019, the NZ9 is an impressive specimen. It runs quieter and boasts higher light output than its predecessor and features the next generation of JVC's BLU-Escent laser light engine and pixel shifting 8K e-Shift technology, 8K e-ShiftX, which addresses individual pixels with no scaling to attain perceived 8K resolution. Video guru Kris Deering applauded the NZ9 for delivering appreciable improvements in image definition, contrast, and depth over its predecessor before concluding: "I can't think of a projector that offers better overall picture quality at anywhere near its $25K price point."
AT A GLANCE

Plus

Industry leading HDR performance
Contrast improved over previous flagship models
True 8K video input and display

Minus

Light loss in wide color gamut mode
Laser dimming needs some refinement
Full Review Here (posted 12/1/21)
Sonos Beam Gen 2 Soundbar: $449
With the Beam Gen 2 soundbar, Sonos added Dolby Atmos surround processing to expand the sense of immersion over the original Beam, recipient of a Sound & Vision a Top Pick in 2018. Atmos builds upon the proven beamforming technology Sonos employs, which uses advanced signal processing to create an enveloping audio experience from an array of drivers — in this case, five active drivers and three passive radiators — and no additional speakers.
Like its identical looking predecessor, the next-gen soundbar is remarkably full-featured and a cinch to set up. There's only one input — an eARC-compatible HDMI port — but Sonos provides an optical-digital-to-HDMI adapter for use with your TV's optical output. The system supports voice control through Amazon Alexa and Google Assistant and is equipped with Sonos' proven Trueplay automated tuning system, which greatly improves sound quality by compensating for room acoustics. The Sonos app works with a variety of popular music streaming services out of the box and can be used to control the soundbar, though volume and other key functions can be adjusted using the TV's remote.
Though reviewer Mark Henninger was disappointed with the Beam Gen 2's inability to create a realistic sense of height with Atmos processing engaged, the bar did a "remarkably decent job delivering bass" and played clear with a "fullness one normally wouldn't expect from a standalone soundbar" — especially one costing less than $500.
AT A GLANCE

Plus

Compact, with exceptional build and sound quality
Built-in Google Assistant and Alexa voice control
Expandable with Sonos speakers and subwoofer

Minus

Modest bass output
Single HDMI input
No display for volume level or sound mode
Full Review Here (posted 12/15/21)